A Concert in Black and White
Sparkling Song at Williamsburg Fundraiser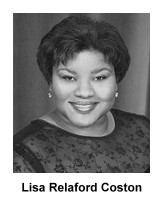 March 21, 2009, Kimball Theater, Williamsburg, Virginia. Brimming with good fun and some mischief, coloratura soprano Lisa Edwards-Burrs, lyric soprano Georgeann (Gigi) Paddock and mezzo-soprano Lisa Relaford Coston with Christine Niehaus at the piano presented a fine evening of song. It was obvious that we were in for a good time when the three voices joined in a sweet trifle of a song, Three Little Maids from School, from Gilbert and Sullivan's Mikado. The singers picked songs that they like to sing: Paddock gave us Vilia from Lehár The Merry Widow (in English, as was the entire program) and later Why Do They Shut Me Out of Heaven? The poem is by Emily Dickinson with music by Aaron Copland.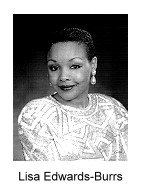 The three distinct voices created a new sound in Copland The Little Horses which is usually done by solo voice or choral ensemble. The blended voices in the ending vocalise was an experience to remember. George Gershwin Porgy and Bess started its life as a musical but in time it has become the most popular American opera in the world. Edwards-Burrs gave us floods of glorious sound as she sang Summertime. Staying with Gershwin the three sopranos each took a verse of Someone to Watch Over Me (from Oh, Kay!). As they joined in the chorus in "always be good," they were! A solo by Paddock closed out the Gershwin set. I Got Rhythm (An American in Paris) showcased the rollicking piano work of Niehaus in her sparkling black jacket. Next to the piano stood a golden arrangement tied with a huge red bow. Coston's low notes were lovely in Can't Help Lovin' Dat Man (Showboat by Kern) as the singers became a cabaret trio. Victor Herbert Art is Calling for Me (The Enchantress) is an over-the-top coloratura showpiece for a soloist but having it done by a trio of talented singers was super. The feather boas provided the singers before the song began completed the mood as they used their props.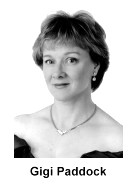 After intermission the cabaret continued as Edwards-Burrs and Paddock gave us a fabulous Stardust (Hoagy Carmichael) as they blended their sound. According to the Grove Dictionary of Music Edward Kennedy (Duke) Ellington (1899-1974) is generally recognized as the most important composer in jazz history. Coston helped us understand how good his music is as she gave us a soulful Come Sunday. Continuing this mood Edwards-Burrs gave us Prayer by H.Leslie Adams (b. 1932) from his cycle Night Songs on poems by Langston Hughes. The slow-paced grandeur of the song captured so effectively by Edwards-Burrs sent me home desiring to hear more songs by Adams on CD. Albany Records (Troy 428) Love Rejoices: Songs of H. Leslie Adams has 22 songs by tenor Darryl Taylor and pianist Robin Guy.
Hymns and spirituals followed: Whispering Hope (Hawthorn, arranged by Winner) as a duet by Coston and Paddock created emotional comfort but a more dramatic arrangement would have pleased this glutton for vocal fireworks more. The folk-like Precious Lord (Thomas A. Dorsey) by Paddock was followed by a spirited rendition of His Name so Sweet (Hall Johnson). Edwards-Burrs found more vocal joy in this song than I have heard before. Coston, using an arrangement by Lena McLin (b.1929), sang Glory, Glory Hallelujah, giving full expression to her impressive vocal range, especially the rich, low mezzo notes.
The vocal trio changed the energy in the hall when they sang You Raise Me Up by Norwegian Rolf Lovland (b.1955) and Irishman (think Danny Boy) Brendan Graham (b.1945) and dedicated to the 9/11 first responders. They continued together in He's Got the Whole World in His Hands, Coston first, then Paddock and then Burrs. With impressive block piano chords they triumphantly joined in the last chorus. The child escorts who brought the singers onto the stage one-by-one to begin the concert arrived with flowers as we enthusiastically applauded.
At intermission the MC introduced Marilyn S. Taylor, the President of the Greater Williamsburg Women's Association who held this fundraiser to benefit four groups: FISH, Grove Christian Outreach Center, Operation Hope and the Salvation Army. All are part of the compassionate outreach to people in need in greater Williamsburg .
Back to Top
Back to Review Index
Printer Friendly Format
Home &nbspCalendar &nbspAnnouncements &nbspIssues &nbspReviews &nbspArticles Contact Us