Ryan Speedo Green Recital
Christ and St. Luke's Church
February 26, 2012
Review by John Campbell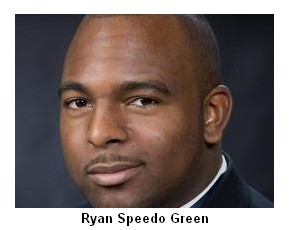 Ryan Speedo Green gave a splendid recital at Christ and St. Luke's Church in Norfolk, Virginia on Sunday, February 26, 2012 with the church's director of music, Allen Shaffer, at the piano. Mr. Green is a graduate of the Governor's School for the Arts and since his win at the Metropolitan Opera auditions last year has become a local celebrity. National and international celebrity is likely to soon follow.
There are plans underway to have his voice be the first heard at the Met's season opener, Turandot, in the role of the Mandarin in the fall of 2012. He is slated to sing Jake in Porgy and Bess with the Berlin Philharmonic conducted by Sir Simon Rattle. He was one of four soloists with the Virginia Symphony and Chorus in the Mozart "Coronation Mass" conducted by Joann Falletta March 1st and 3rd. Mozart loved the soprano voice and gave the major solo part to her, but Mr. Green was excellent.
While at GSA, where he was a student from 2000-2004, Ryan sang often. Looking through my notes after speaking with the personable young man who signed our programs "Speedo G," I found some things have not changed. In May 2001 he played small roles in The Ballad of Baby Doe (Moore) and King Balthazar in Amahl and the Night Visitors (Menotti) in December. The first personal note I made was in February, 2003. He sang If Ever I Would Leave You (Camelot). I wrote "Polished maturity that belies his being a high school sophomore." In the December 2002 Messiah he was soloist, singing "The people that walked in darkness." The February 2004 notes for his Shenandoah (Dougherty) were "Bravo! Sweet, lovely tone. Basso profundo?" and finally in an April performance of The Marriage of Figaro "A young man with a deep, rich voice, masculine with a boyish charm." To see the full review visit http://www.artsongupdate.org/Reviews/GSA/GSA2.htm
Fast forward to February, 2012 and the boyish charm, self-confidence and more polished vocal skills in a lyrical bass voice with exceptionally rich low notes is still true but now housed in a six-foot-five-inch frame. He is 25 now.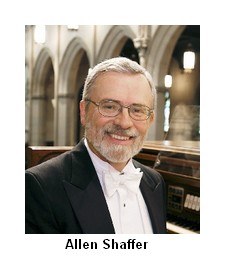 With a beaming smile he greeted the integrated audience with many young adult listeners in attendance with two late songs by Schubert, Der Doppelgänger and Der Atlas. The first tells the story of a man's torment as he revisits a lost love's house on a calm night. Sung in German, the word "Schmerzensgewalt" (torment) was overwhelming with a raw immediacy that reverberated from the walls. His voice will have no trouble filling the Met Opera House. His opening phrases in Der Atlas were, by contrast, so quiet, even delicate and clearly sung about carrying the weight of a world of pain. Desiring happiness, the singer has found misery and the closing was a very fiery and open, huge sound.
Joined by another GSA graduate, Jeffrey Phelps on cello, from an earlier class, now head of Instrumental Music at GSA, we heard It is Enough from Elijah, an oratorio by Mendelssohn. There was rich sweetness and longing in their performance with the piano.
Changing to a playful mood, he approached a petite, white haired lady in the audience and sang A Quiet Kind of Girl (Wonderful Town, Bernstein), and followed with This Nearly Was Mine (South Pacific, Rodgers). With very clear diction, the lyrical quality of his voice communicated the poignant lushness of these love songs.
Mr. Green was recently a featured soloist at a production honoring the 85th birthday of composer Carlisle Floyd at Florida State University. From Floyd's opera Susanna (1956) he sang the aria Hear Me Oh Lord. Reverend Blitch, a traveling evangelical preacher and some men of the church happen on Susanna swimming nude in an isolated lake and make judgments on her soul as sinful. Blitch tries to convert her at the evening service which drives her away. He pursues her afterward and instead of saving her soul, defiles her body. In this aria he prays for forgiveness. It is a powerful text. It's vocally within our singer's powers but how does such an innocent young man plumb the depths of one so depraved? Unfortunately, the piano, which, according to Alan Fischer, longtime GSA Vocal Music Department Chair, was in balance with the voice at the front of the church, totally covered any nuances in the voice two-thirds of the way back in the nave where we sat. Billye Brown Youmans suggested that the space is kinder to soprano voices. I agree.
The spare piano accompaniment in The Negro Speaks of Rivers on poetry of Langston Hughes, set by Howard Swanson (1907-1978), let us follow the text carefully. Somehow the depth of the voice gave a feeling of the ancientness of the rivers of the world. Swanson offers a brief jazz riff in the piano when the Mississippi flows to New Orleans and when he set the closing line "My soul has grown deep like the rivers." The word "deep" is set to the highest note in the piece where Mr. Green's voice opened and bloomed! ! It reminded me that it was the late Robert Brown of the GSA faculty who had mentored the lost teenaged Green.
After a brief intermission we were given music of the dark side of life by recitative and arias: from Macbeth by Verdi, Studia il passo, o mio figlio! ...Come dal ciel precipita that tells of a foreboding of evil deeds; from I Vespri Siciliani by Verdi O patria, o cara patria...O tu Palermo that celebrates a homecoming of the traveler to his native land.
With arias on the lighter side, the last set included La calunnia from The Barber of Seville by Rossini with Dr. Bartolo's commentary on how to make gossip fly to take out your enemies. Next, from The Marriage of Figaro by Mozart we heard Figaro plot to put his master, the count, in his place in Se vuol ballare. In the third aria Leporello sings Madamina, il catalogo è questo from Don Giovanni by Mozart. In this chauvinistic song we hear the catalog of the Don's conquests.
His encore, Old Man River put me in mind of Paul Robeson (1889-1976), the African-American singer who was not invited to sing at the Met because of his skin color. He was internationally renowned for his performance of the song when he created the role in Rodgers and Kern's Showboat. "Tote that barge, lift that bale, get a little drunk and land in …" basso profundo (my comment).
Gale Bernick prepared a fine reception and after forty-five minutes of a long receiving line we got to speak to the charming, patient, engaging singer. I do hope they saved some food for him.
Back to Top
Back to Issues
Printer Friendly Format
Home &nbspCalendar &nbspAnnouncements &nbspIssues &nbspReviews &nbspArticles Contact Us