Cantabile Project Brings Recital to Hampton Roads
Mezzo-soprano Jennifer Beatty & Pianist Adam Marks
Chandler Hall, November 15, 2013
Review by John Campbell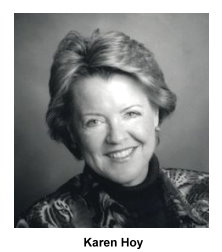 A recital titled The Measure of Our Years and structured around the four seasons of life as described in a poem by John Keats, The Human Seasons, was presented at Chandler Hall by the Cantabile Project. Cantabile President Karen Hoy has worked hard to bring together local people interested in the fragile art of song. This first public performance was a great success.
Ms. Hoy made us aware of New Triad for Collaborative Arts ten years ago. Headed by Dr. Arlene Shrut, who was in attendance at the recital, New Triad's goal is to give new life to the art song recital and rebuild its dwindling audience by presenting dramatically creative song recitals like this one. Dr. Shrut is on the faculty of the Juilliard School and the Manhattan School of Music in New York City.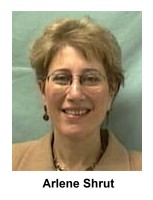 The recital by Ms. Beattie and Mr. Marks was an example of New Triad's goal of creating the provocative integration of music, poetry and drama. The performers were story tellers weaving diverse repertory together in the narrative of seasons of every person's life.
Opening with the spring of life, birth and the early years of development, the first song is of a ten year-old girl, I'm a Person, Too with text and music by Leonard Bernstein. It was followed by a text (by Maurice Carême) of a child's whimsical world, Quelle Adventure (What an adventure) set by Francis Poulenc. The third song, on a text by Emily Dickinson by American composer Leo Smit (1921-1999), I was the slightest in the house, is about a most timid, dreamy child's experience as part of a busy household. They rounded out the set with a raucous Charles Ives song, The Circus Band. The youthful, attractive Ms. Beattie created the boys' excitement and their disappointment when Cleopatra on her float passed by without acknowledging them. She captured the energy of the young boys perfectly and Mr. Mark's piano became a complete circus band.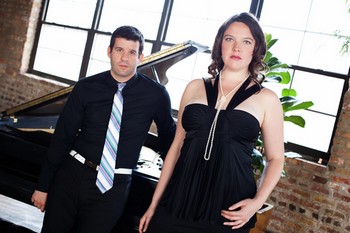 The remaining three seasons were each anchored around one of three songs of Claude Debussy's Chansons de Bilitis, considered his most perfect fusing of music with poetry and written while he was composing his opera Pelléas et Mélisande. The exquisite songs were based on a celebrated literary hoax by Debussy's close friend Pierre Louÿs who claimed to have discovered a collection of poems written by Bilitis, an ancient, unknown Greek poetess, etched on the wall of a tomb. In Song, A Guide to Style and Literature, Carole Kimball suggests that Louÿs verses, full of veiled eroticism, gained a certain respectability from being dated as ancient historic verses. Debussy's simple setting set the sensuous poetry in harmonic and melodic material with an antique flavor and classical style.
"Tasting the Summer" opens with Debussy's La Flüte de Pan with a text of a young woman's awakening to love and her worry about how she will explain to her mother her absence at dusk. The enticing mood created hangs in the air as the song ends. Songs by Schoenberg, Fauré and Wolf give more facets of the experience of love. My favorite was Boy's Lips (A Blues) by Libby Larsen who set the poem by Rita Dove that captures the languorous mood of a sensuous Southern evening of youthful discovery.
"Harvesting Autumn" had the singer returning to the stage with a bar stool in hand, dressed as a cabaret singer in a black gown with a shear overskirt that became visible while she reclined on the stool. William Bolcom and Arnold Weinstein's At the Last Lousy Moment of Love becomes the vehicle for expression of broken communications of a disintegrating coupling. Adieu by Fauré offers a sweet, firm goodbye but the next song, Debussy's La Chevelure (Tresses) takes us back to the overwrought world of sensual love, both intimate and revealing. Debussy's adamant instructions: "Above all, no frisson!" was ignored in this cabaret style performance. In Schubert's Auf dem Wasser zu Singen (Frederich Leopold) the piano gives us the waves on the water of the text at sunset as the poet reflects on the "Joy of Heaven" and peace here, until his vanishing on radiant wing beyond time into ecstasy created by voice and piano.
"Surviving Winter" opens with Nachtzauber (Night Magic) by Hugo Wolf (text: Eichendorff). As if in a trance and looking upward, Ms. Beatty sang of days of love, now gone forever. She sang of white arms and red mouths and nightingales singing and of the fatal wounding by love. We were beckoned to the silent land beyond the pain. Lovely! Copland's Going to Heaven! (text: Emily Dickinson) is a protest: "I'd like to look a little more at such a curious Earth." Before this she spoke of the loss of two dear ones and robes and crowns and such, only to declare "I'm glad I don't believe it for it would stop my breath…"
Returning to the ancient feeling of Debussy's Le Tombeau des Naïads (The Tomb of the Naiads) is a trip back to the garden of love, now covered by ice. The visually rich, poetic images are reflected in Mr. Marks' piano. By breaking the ice over the spring where the Naiads had laughed in summer we reach the climax of the song underscored by high-pitched, joyous piano figures that frolic like the nymphs. Ms. Beattie lifted both arms high in the air while singing of lifting sheets of broken ice toward the pale sky to look through them. American composer Lee Hoiby's (1926-2011) Goodbye World had the final word.
This recital was like a stage play where the characters (singer and pianist) relate to each other in an enclosed world and the audience watches. This recital was a theatrical performance of art song. An interesting approach but without the open spontaneity of an exchange of energy between singer and audience that is often found in recital.
This first local step in presenting a new approach to the art song recital in the 21st century is most welcome. The Cantabile Project has already presented two master classes and has a third scheduled for March 22nd as well as two additional recitals planned. The educational goal for helping young singers prefect their performance is under way. The challenge to build audience for these recitals is the next hurdle to be taken on by the Cantabile project board. Send suggestions to cantabileprojectva@gmail.com.

New Triad for Collaborative Arts Master Class
Jennifer Beattie and Adam Marks
Chandler Hall, Old Dominion University, November 16, 2013
Review by Karen Hoy
On the day following the recital,Measure of Our Years, a master class was given by New Triad artists Jennifer Beattie and Adam Marks . All the local singers who participated possessed beautiful voices, yet Ms. Beattie and Mr. Marks challenged them to become more involved with their songs in a visceral way.
The guest artists began the workshop with a discussion of the difference between an accompanist and a collaborative artist. In the recital of the previous evening we could see that the connection between the two performers was very intense. Their explanation of how they had achieved this was very helpful in grasping the difference. They explained that art song is chamber music and, just as the members of a string quartet are equally important, so too is the singer and pianist in an art song recital. Each contributes equally to the texture of the work presented. One instrument may be more important at a certain point in the music, or the play of two textures may need emphasis, but each line contributes to the whole in an equal but different manner. It's as if the four instruments are having a conversation. It should be no different in a recital for voice and piano.
As we heard in the recital, pianist Adam Marks has the technique and presence of a solo performer. He did not withhold those attributes in any way to accommodate the singer but used them to support, dialogue with, and enhance her singing. Jennifer Beattie, in response, reflected his multi-colored sound in dynamic ways, often subtly, but always dramatically. This was most noticeable in the Debussy cycle Chansons de Bilitis. Usually performed as a group, the artists chose to separate them into their respective seasons of lif to fit the program design. Hearing them as individual songs highlighted their intensity and Mr. Mark's interpretation of that intensity was reflected in everything Ms. Beattie did: posture and body language, facial expression, and diction. This made the meaning of the harmonies much clearer, especially in her posture and physical response to certain chords. As a result, the audience could feel the emotion of the poetry without closely following the translations, judging from the written Feed-Back Survey given out at the end of the program.
Every singer in the master class demonstrated great potential to develop into a competent professional singer. All that is needed is hard work and consistent attention to detail. They represented a great variety of different backgrounds, stylistic interpretations and levels of advancement. The singers were: Anyeé Farrar, Anna Feucht, Kathryn Kelly, Caroline Scruggs, Bret Thom and Danté Walston. Ms. Scruggs pianist was Suzanne Daniel. Arlene Shrut, Founder and Artistic Director of New Triad for Collaborative Arts volunteered to accompany the other singers. The first singer had an exceptionally beautiful and powerful sound. She was well prepared and has the perfect voice for Strauss' An die Nacht. However, her body reflected little of the depth of emotion going on in the poem as expressed by the piano. The piano part of the Strauss song is very orchestral. As it progresses it utilizes the rich, thick harmonies of the entire range and dynamic fullness of the piano, expressing the overwhelming joy the singer feels on her first night of love. Ms. Beattie helped the singer bring out the physical posture and intensity required to make this song real.
By contrast the next singer had no trouble expressing his emotions. This is such a wonderful quality for a singer but exuberance needs to remain within the confines of the composer and poet and genre. As a voice teacher, I'm often encouraging my students with "don't be afraid to over-do it." I would never have to say this to this singer today. His rich, warm baritone voice, good musicianship, and an understanding of vocal technique were at times undermined by the excessive emotionalism. In a very sensitive way, the guest artists addressed these issues indirectly, encouraging him to be true to the score in every detail. As a result he retained an appropriate depth of emotion with more control and focus.
A little understood but most important concept is the difference in acting skills required in opera and art song. In opera we "take on" the personality of a character but art song is more intimate and the singer must be willing to expose themselves emotionally in a more overt way. Both are very challenging, indeed!
The next four singers reflected many of the same issues in varying degrees. They were all very well prepared and open to suggestions from the visiting artists who put the singers at ease with humor and an honest sharing of their own ongoing struggles to optimally develop these skills. They obviously have a wonderful relationship, joking and chiding each other like siblings. This was a wonderful experience for all who attended and anyone interested in singing and collaborative piano. Hopefully, many of these singers will be featured on future Cantabile Project recitals.
More Cantabile Project
Back to Top
Back to Review Index
Home &nbspCalendar &nbspAnnouncements &nbspIssues &nbspReviews &nbspArticles Contact Us