The Governor's School for the Arts, 2008-2009 Season
GSA Liederabend - An Introduction, A Hint of Things to Come
T'was a week before Christmas and only Director Robert Brown and Department Chair Alan Fischer were stirring - leading a program full of surprises.
December 18, 2008 at Chandler Recital Hall the Governor's School for the Arts Vocal Music Department presented a program of classical vocal music that showed a high level of accomplishment. The Contemporary Vocal Ensemble sang an a capella arrangement of Mozart's Overture to Le Nozze di Figaro where the voices created the sound of the instruments. Think Swingle Singers and you are close. Without a conductor, these nine young women, trained by Mike Regan, stood in a semi-circle and gave a brilliantly coordinated performance: seniors Alexandra Braham, Kamaren Holloway, Courtney Johnson, Tatyanna Johnson and Heather Yarbrough and underclassmen Haleigh Busby, Bridget Cooper, Rebecca Ryan and Shondera Willis.
Robert Brown directed the program and was the pianist. He played the entire program with the piano lid closed as the students presented sets of French chanson, German lied, Italian canzone, English song and African-American spirituals. Each was performed by a different student who gave a verbal introduction for their song.
Vocal students have a challenge that instrumental students don't. If you blow a horn consistently you get a consistent sound but the human voice is much less predictable. Vocal power and beauty often do not develop in tandem. Accuracy without enough power may not give the results the singer wished and so it goes. The important thing is to learn to be on-stage, do your best and go with the flow.
There are many new students in the vocal music department this year and this was a first step for many of them into the world of classical art song, not in the safety of the studio with a teacher who celebrates even your smallest accomplishment but on stage before an audience of mostly strangers. So it follows that we can celebrate their courage and hard work. It is the promise of things to come, new developments in subsequent performances that made this evening so exciting.
Some of our French favorites of the evening: Madeline La Rossa sang with accuracy Villanelle by Berlioz. Shondera Willis sang Debussy's Romance with a French sensibility and a mature vocal sound and La Tetra Lewis sang with such passion and beauty of sound the very long Au pays by Duparc.
Senior Kate May gave an intensely emotional reading of Schubert's Gretchen am Spinnrade as did Courtney Johnson in Die Junge Nonne. In the Italian songs new student Caleb Willman's surprisingly big tenor voice in Gluck's O del mio dolce ardor was the big news. Bass Brandon Bell sang Caldera's Sebben crudele. He is also new to the program and has great potential as well. In the English set senior Jonathan Champ sang Head's Money-O. Jonathan was recently accepted as a vocal music student at George Mason University.
Margaret Bonds wrote To a Brown Girl Dead and senior Victoria Francis brought the song in all its vocal challenge alive for us. Baritone D.J. Johnson deserves a gold star for Burleigh's Every Time I Feel the Spirit.
I counted 39 students and when they gathered on stage to do choral songs I was in heaven: Copland Ching-a-ring chaw, Rutter What Sweeter Music and 3 pieces by contemporary composers . We heard Ave Maria by Dr. Wayne Oquin, who is on the faculty at Juilliard since fall of 2008. Sheldon Becton set All Good Things (you may remember this from the Bill Cosby Show) which featured La Tetra Lewis as our wonderful mezzo-soprano soloist. Courtney Johnson as soloist in My Man's Gone Now, backed by the powerful choral work of these GSA vocal students, reminded me of Leontyne Price on the recording of Gershwin's Porgy and Bess from May of 1963. She and La Tetra and the chorus were all wonderful! They closed with English/Irish composer Arthur Warrell's arrangement of A Merry Christmas, a "colorful vamped up version of We Wish you a Merry Christmas" done a capella. Vocal music chair Alan Fischer was behind the camera as a sort of Herr Drosselmeyer presence over the whole evening.
Courtney Johnson is Finalist in
National Foundation for the Advancement in the Arts Contest
GSA senior Courtney Johnson has been chosen as one of fifteen vocal finalists in a nationwide high school talent search. Her award is an all-expense paid trip to Miami, Florida in January, 2009. At the one-week camp some 150 students in dance, cinematic arts, jazz, music, photography, theater, visual arts, voice and writing gather for master classes, showcase performances, exhibitions and enrichment programs . Selected from some 6000-8000 students who register in a process that is a sort of dress rehearsal for college auditions, these talented students will have time to bond with peers in a supportive, nurturing environment.
While in Florida all students are reviewed against a standard of excellence in their respective disciplines and 60 finalists will be selected. From these 20 will be designated Presidential Scholars in the Arts. The online information seems to indicate that all camp participants will receive a cash award ranging from $1000 to $10,000, based on level of achievement.
Update. Alan Fischer says: "Courtney as a finalist has won a monetary award, but the amount and the final placement of the performers has yet to be finally decided. On our trip to New York this March, Courtney will be one of the students singing for a master class presented by the Metropolitan Opera Guild for us and a New York high school, to be run by Nico Castel."

Violinist Pavel Ilyashov Solos with GSA Orchestra
On Sunday, January 11, 2009 at the Roper Performing Arts Center the Governor's School for the Arts Orchestra played a blockbuster program for a large audience. Led by conductor Jeffrey Phelps, they presented Antonin Dvorák's Symphony No. 7 in D minor, Op. 70, written in 1885. Grove Dictionary of Music tells us that it is a work of a man who has battled with his conscience and experienced tragedy. The symphony begins as if the orchestra is waking-up section by section. The emotional intensity of the work comes through the strong, concise development of his themes in the first movement. In the recapitulation in the coda tensions are resolved. The tranquility of the Poco adagio second movement opening is followed by questioning melancholy and a brief storm. The third movement, Vivace poco meno mosso, has the character of a furiant, a rapid Bohemian dance of frequently changing rhythm which resolves as a charming trio. The basic heroic spirit of the 37 minute symphony shines through in the finale, Allegro movement when it resolves into a major chord to end. The student performers played with accuracy and with a fine sense of the shape of the symphony.
In conversation with conductor Jeffrey Phelps, a GSA graduate himself not so many years ago, we learned that it was his idea to invite Pavel Ilyashov to play the violin solo for Pyotr Ilych Tchaikovsky's Concerto in D Major, Op. 35 with the orchestra. Ilyashov has an international career as violin soloist, chamber player and symphonist. He learned this piece especially for this performance.
Tchaikovsky took 11 days to sketch out his concerto and scored it all between March 19 and April 11, 1878. The year before he had married a music student and had lived with her for nine weeks. This was a near fatal step for a man with "homosexual tendencies" who attempted suicide in a near mental collapse. A wealthy widow offered him financial and emotional support so he resigned as a teacher and became a full-time composer. He and the widow never met but their letters are available and tell the whole story. In January, 1878 he finished his 4th Symphony and in February his opera Eugene Onegin.
The concerto follows a simple pattern filled with appealing melody. The melodic flow and sense of creative delight in his composition were well-served by the enthusiastic and accurate playing by the student orchestra. They created a firm foundation for the flights of rhapsodic playing by Ilyashov in this three movement piece. After the first, allegro moderato, the soloist received a rousing cheer from the students' family members in the audience as he had when he first appeared on-stage.
Conductor Phelps stood beside his platform while Ilyashov tuned his violin. The replacement for a string broken earlier in the day required extra care after each movement. When the conductor stepped up to the podium we were treated to the lyrically beautiful Canzonetta: Andante, a light, flowing kind of simple song. The passion in the solo work was matched by passion from the orchestra which came to a grand conclusion in the third movement, Allegro vivacissimo. Merry, quick, lively and bright and all played very fast, all describe the mood as well as the tempo.
Patti Watters, Chair of Instrumental Music, acted as emcee. She, Conductor Phelps and soloist Ilyashov with the entire orchestra offered the community a wonderful experience.

Die Zauberflöte Staged by Governor's School for the Arts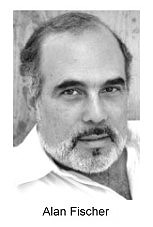 Conductor/Director Alan Fischer led the GSA Opera Orchestra of twenty players in a delightful production of Mozart's fantasy tale of a magic flute on May 8 and 9 at ODU's University Theater. The staging was simple and effective, a three-sided surround with wide doors on each white wall. Using projected bold designs and washes of color he created moods that helped tell the story as an uninterrupted flow of action. This straightforward, simplified staging allowed the plot to emerge with greater clarity than I've experienced in any other production.
In the first scene Tamino (Kelvin Gooding) is pursued by a fierce monster and is saved by Three Ladies, Attendants to the Queen of the Night. On May 8th the ladies were Courtney Johnson, Kamaren Holloway and LaTetra Lewis, all graduating seniors and terrific in their roles. The following night's performance featured Katie Grant, Tatyanna Johnson and Katherine May, also graduating seniors. The level of professional polish in these roles by high school seniors was amazing. They could walk on any stage, anywhere and measure up. I had never focused on what a large role the Three Ladies play in the story and was pleased they appeared in so many scenes.
They flirt and compete for the young Prince Tamino's attention. Once they leave to tell the Queen, the birdcatcher Papageno, played by Brandon Bell, takes credit for slaying the monster, only to have his lips locked by the returning Ladies. The Queen, played by Madeline LaRossa, (Morgan Melville, May 9th) comes, takes one look at the handsome prince and charges him with a mission to rescue her daughter Pamina, played by senior Heather Yarborough May 8 and Alexandra Braham - May 9.
From here a tale of a brotherhood, temple ritual and initiation into sacred mysteries unfolds. The life of the spirit and intellect, represented by the Prince and Princess are sharply contrasted to the spontaneous, sensual life of the good-humored, fun-loving birdcatcher in his camouflage feathers. The Queen of the Night is an angry, vengeful person competing for control with Pamina's father Sarastro who runs the Temple of the Sun.
Papageno's trial fits his character - he is to keep quiet. He cannot, and talks to a flirtatious old woman played by Shondera Willis. Eventually he decides an ugly, old wife is better than none. Afer the old woman removes her disguise he sees his ideal Papagena and they sing of a brood of many, happy children. Several suicides are headed off. Caverns of fire and then water are traversed by the royal couple, protected by the magic flute and they are eventually wed in the temple. The Queen of the Night, her Three Ladies and the lecherous Monostatos are banished to the depths of the earth - a great waste of vocal talent, if you ask me!
Thirty-seven singers took a curtain call. For the second performance other singers from this group filled the principal roles while tonight's stars rotate to the chorus. So much fine stage experience prepares some of them for college and a life in music and others become choristers and listeners who know what it's all about. The other graduating seniors were Jonathan Champ as Speaker on May 8 and Victoria Francis as Second Priest and Armored Man in both performances. The entire cast put heart and soul into bringing us an excellent evening. But mentioning everyone by name would, I fear overtax our readers.

Back to Top


Printer Friendly Format
Governor's School Page 8
Back to Review Index


Home &nbspCalendar &nbspAnnouncements &nbspIssues &nbspReviews &nbspArticles Contact Us