Norfolk Chamber Consort: Tell a Man or a Woman …
Chandler Recital Hall, Old Dominion University
September 16, 2013
Review by John Campbell
Norfolk Chamber Consort opened its 45th season with a program that was both light and sweet for the ear and the heart. Super-composer Georg Philipp Telemann (1681-1767), with 3000 plus compositions to J.S. Bach's 1000 plus, was featured. His works were performed by an incredibly talented line-up of local musicians.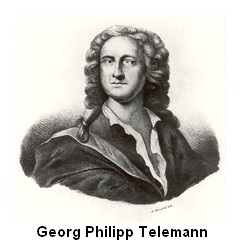 This was easy to-listen-to popular music of the early to mid-eighteenth century by a composer of great natural talent. Telemann was four years older than J.S. Bach (1685-1750). There were on good terms and Telemann was godfather to Bach's son Carl-Philipp Emanuel (1714-1788). The Leipzig City Council settled for Bach as City Cantor only because the fashionable Telemann was not available. Skilled in counterpoint and having a great facility for music with surface charm rather than depth, history has us revering and hearing Bach constantly while enjoying an occasional piece by Telemann with delight. Independent of mind, he helped bridge the gap between the Baroque and Classical eras.
As Co-Artistic Director Andrey Kasparov said in his opening talk, since there were no copyright laws in the 1700s, Telemann's music was pirated. His solution was to keep a steady flow of new pieces coming in to print intended for accomplished amateurs and professionals alike. This was possible because of his great skills in publishing, advertising and distributing his music. This gave him an international reputation and his contacts included Handel, Papa Bach and sons and many younger composers and performers. His contribution to the amateur side of music making, i.e. his popularity, until recently left him grossly underrated.
As a publisher he brought out forty-three collections of his compositions, engraving the pewter plates himself. His three-part Musique de Table, among other collections, was underwritten by subscription (a Baroque era Kickstarter). From the first collection of Musique de Table we heard Ouverture, a form of French music he popularized, followed by six other pieces, most titled as dance forms. Tempos were brisk but Dr. Kasparov's conducting of the eight instrumentalists gave us clearly delineated voices. In Réjouissance and later Rondeau he seemed to use his body, dancing the music from the players. In several pieces prominent roles were given to flutists Bokyung Kim and Joanne Meyer White. The Bourée had a delicate opening section, becoming more energetic as it progressed. Passepied was constructed to feature the flutes and violins played by Allegra Tortolano Havens and Anna Dobrzyn. The cellist Jeffrey Phelps and harpsichordist Oksana Lutsyshyn played a continuo bass line undergirding the flute/violin fireworks. In Un peu vivement the flute/violin foursome was enriched by orchestral colors that also included Anastasia Migliozzi on viola and Christopher White on double bass.
The second piece was music literally played on a table top, Musique de Table (1987) by Thierry de Mey (b.1956), a musician and filmmaker from Brussels, Belgium. If the piece sounded familiar, it was. This piece was included in the NCC program in March 2010 and was presented in the ODU University Theater complete with video projections and played by David Walker, Dale Lazar with Bryan Maurer. In this performance Daniel Naquin replaced Maurer. A hollow door placed on a four-inch-thick solid wood tabletop with its cut-open side facing the audience became a resonant instrument. Finger nails tapping alone or in unison open the piece, first alone, then in unison. Hand pats and finger flicks built exciting rhythms. Claps, knuckle raps, hard hand strikes, soft sweeping sideways hand motions, turned pages and pauses added to the palette. The hand ballet creating this exhilarating music was beautiful to watch. Later we learned that this style of playing can be painful for the percussionists.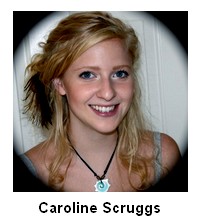 After intermission, soprano Caroline Scruggs, a senior at Christopher Newport University, was introduced as the 2013 Lisa Relaford Coston Voice Competition scholarship winner. We first saw Ms. Scruggs as Amore, Goddess of Love, in Chris Mooney's production of The Coronation of Poppea (Monteverdi) in the spring of 2013 at CNU where she and the cast and musicians were coached in Baroque musical style. Here she sang Seele, lerne dich erkennen, TWV 1:1258 (1725-1726) by Telemann. The text translates as "Soul, learn to know yourself" and contains some exciting duets with recorder, played by Ruth van Baak Griffioen supported by cello and harpsichord as ground bass. She floated those sustained high notes with powerful delicacy and she gave the aria fine vocal embellishments.
We later learned that in addition to the scholarship Ms. Scruggs was invited to participate in the Cantabile Series master class this fall. Cantabile Project President Karen Hoy said: "What a beautiful, young woman with an equally beautiful, warm soprano voice. She already has a clear understanding of vocal support and breath control, a skill often illusive to a youthful undergrad. Breath control allows the singer to sing with style, good diction and emotional expressivity.

"For Baroque music a partially opened mouth helps to keep the voice in the higher resonating spaces to allow for a light but still focused sound. She is on her way to being a polished singer with a strong technique. "
Telemann's Trio Sonata in C Major, TWV 42:C2 arranged by Erwin Schaller, featured Stephen Walsh on recorder, Ms. Migliozzi on viola and Aníbal Acosta on guitar. The four movements were played with a polished coordination with this unusual blend of instrumental sounds. The delicious, Dolce first movement gave way to the witty, lively Allegro second movement. The Grave third movement, a mood shift to a slow, somber pace, had crying in the recorder. The Vivace fourth was a sparkling tune that breathlessly unfolds to a perfect ending.
The final selection was Concerto in E Minor for Flute, Treble Recorder, Strings and Continuo, TWV 441 (ca.1712-1721) by Telemann. A duet of flute (Kim) and treble recorder (Griffioen) was featured. Strings create a frame for the edgy treble recorder line, repeated a bit later by the mellow flute. The birdlike trills were bright and cheerful. When all the instruments join in it gives a deep, richer, complex sound. In the Largo breathtakingly quick notes challenge the orchestra. In the last movement flute and recorder play in unison, then with separate lines with the double bass accompanying. The ending is dazzling with quick rhythms that repeat faster and faster.
Personally, the evening and subsequent research gives me a chance to reevaluate the charming music of Telemann and understand better his contribution to what has been composed since. NCC co-directors Kasparov and Lutsyshyn have once again challenged their audience to a new depth of appreciation.

Vocal Treats, No Tricks for Halloween from Norfolk Chamber Consort
Kelly Montgomery with Andrey Kasparov, Sondra Gelb with Oksana Lutsyshyn
Christ & St. Luke's, October 21, 2013
Review by John Campbell
Eerie rumbles from an organ and deep contralto solo singing set the tone for the Norfolk Chamber Consort program titled Let's Get in a Mood for Halloween. As an art song aficionado I will speak only of the vocal music in an outstanding evening of varied chamber music.
Originally Ms. Montgomery was scheduled to sing Schubert's Death and the Maiden and Amy Beach's Der Totenkranz but when it became apparent that it was an overload for one voice on one evening Sondra Gelb was asked by Kasparov to come out of vocal retirement for a special appearance. Ms. Gelb, a renowned voice teacher, reluctantly agreed and gave a breathtaking performance that included a low D an octave below middle C.
Modest Mussorgsky's Songs and Dances of Death have been arranged by several other composers including Shostakovich, but here we heard the 1877 original of Mussorgsky's settings of four poems by Arseny Golenishchev-Kutuzov. In Lullaby, death suggests to the mother of a dying child that she doze a bit as he soothes her fading child. A young girl, gravely ill, is alert, feeling driven to enjoy life in its fullest. Death seductively sings Serenade, captivating her romantic soul: "Hush now…you are mine!" The dramatic ending is emotionally heart rending.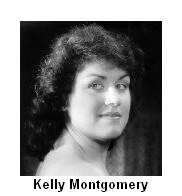 In the silence following Ms. Montgomery turned her back to the audience, visually connecting with pianist Kasparov, girding up for the next foray into these word-dense Russian texts that demand such emotional intensity. In these songs, as with all repertory, Ms. Montgomery was completely emotionally present and transparent.
The rapid duple time of Trepak is a dance rhythm. A peasant got drunk and stumbled along the road, tormented by grief, anguish and need. Death's caress brings him a snowy shroud as soft as down that bring him into sunshine and music.
A look passed between the performers, unleashing a torrent of voice and piano as Field Marshall began. The dying men lie on the field in moonlight. Death on her white steed comes to answer their wails and prayers. "I have vanquished you all!" she says as the corpses march in a solemn column before her. There is an edge in the voice, of ferocious beauty, as she sings "I will stamp down the dirt in a ponderous dance." And we jumped to our feet in an ovation knowing we had just experienced a transcendent moment in live art song.
Let's Get in a Mood for Halloween
Norfolk Chamber Consort
Christ & St. Luke's, October 21, 2013
Review by M.D. Ridge
Christ and St. Luke's Gothic Revival architecture was a fitting setting for the Norfolk Chamber Consort's "Let's Get in a Mood for Halloween" concert October 21st.
The famous Bach Toccata and Fugue in D Minor set the tone for the evening. Organist Bradley Norris, wearing a sport coat and a grey "I'll be Bach!" T-shirt, began with his arms in the air, making claws of his hands, before settling into serious music-making on the church's magnificent Casavant organ. We're so used to hearing it done all blast and boom that Norris's more varied dynamics were a treat—though still loud enough to make my ears buzz!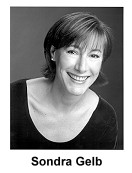 In Schubert's dialogic Death and the Maiden, contralto Sondra Gelb made dramatic the nearly one-note response of the persona of Death. Her deep range extended easily into its startling low D, nearly an octave below middle C—not easy to do without growling, and there was none of that here. Der Totenkranz, by American composer Amy Beach on a text by Louis Zacharias, summoned images of a wreath of flowers called "children's thanks" laid gently and sadly on a beloved mother's grave. In both works, Oksana Lutsyshyn's elegant accompaniment was sensitively intent.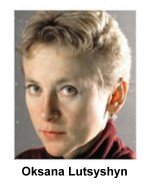 Lutsyshyn returned with Virginia Symphony violinist Pavel Ilyashov for an arrangement by Lutsyshyn of the famous Dance Macabre by Saint-Saëns. It began with handbells tolling like a knock at the door, followed by violin and organ trading off the melody— eerie sounds in the organ's upper range contrasted with the violin's scordatura tuning; staccato violin vied with fast organ legato, all with brilliance and fire, to a lightly surprising ending.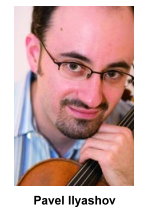 Franz Liszt wrote a series of four Mephisto Waltzes based on the Faust legend. The first was played by pianist Andrey Kasparov, co-director of the Norfolk Chamber Consort. The frenzied gaiety and bruising dynamics of its village dance gave way to liquid notes splashing gently, returning to frenzy and a brilliant, abrupt ending. Kasparov came out for his bow wearing a frightful Halloween devil mask. (Afterward, someone said of his performance, "There should be a law against his playing so many notes in such a short time!").
As satisfying as the first half was, the second half surpassed it. Contralto Kelly Montgomery, a member of the ODU voice faculty, was stunning in Modest Musorgsky's Songs and Dances of Death, in which death is personified first, as compassionately singing a lullaby to a dying child; as an ardent suitor of a young girl; as a being who brings a snowy blanket to warm a drunken peasant with dreams of summer; and finally, as a field marshal commanding her troops of vanquished soldiers. Montgomery, who had not sung in Russian before, combined the clarity and bold consonants of superb diction with dramatic warmth. She soared effortlessly into high phrases, while Kasparov's piano danced around the voice. They were superb!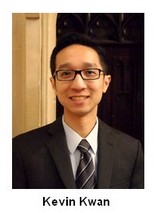 Last—but definitely not least— came the Suite Gothique by the Alsatian/French composer Léon Boëllmann, played by organist Kevin Kwan. He brought out the work's contrasting colors and grand dynamics. The delicate, ballad-like melody of the quiet, thoughtful third movement, "Prière à Notre Dame (Prayer to Our Lady)" was utterly lovely, and the portentous final Toccata was impressive. Kwan's masterful performance made it perfectly clear why he's only the fifth organist and music director for Christ and St. Luke's in 124 years.
This review was originally broadcast on WHRO 90.3 FM's "From the other side of the Footlights."
Printable Version

Back to Top
Review Index
Home &nbspCalendar &nbspAnnouncements &nbspIssues &nbspReviews &nbspArticles Contact Us