On the 45th Anniversary: A Brief History of the Norfolk Chamber Consort, 1969-2014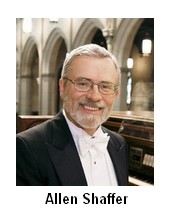 Allen Shaffer at the 45th Anniversary Concert, April 24, 2014, gave an oral presentation on the history of NCC with highlights of five-year milestone concerts. Dr. Shaffer graciously furnished us his notes when I asked. We have edited the notes for our general readership, keeping in mind that his narrative ends in 2008. We have spoken with the current co-directors and looked at our own notes and reviews for the last six very exciting years of NCC history.
The Norfolk Chamber Consort was founded in 1969 by Kay Gardner, who was a flutist with the Norfolk Symphony (now Virginia Symphony) and adjunct instructor of flute at Norfolk State College (now University). Gardner's artistic vision for the Consort was to be new, fresh, inventive, forward looking, imaginative and provocative.
The Consort grew up in the tumultuous 70s. It showed its brashness in those heady days through its choice of venues, the appearance of its musicians on the stage, the lively atmosphere of informality, and its adventurous repertoire of exclusively 20th century music.
The new group's earliest seasons were played at the Norfolk Theater Center on Freemason Street. The second floor featured a large room with a thrust stage like a theater in the round. The piano was an old, occasionally out-of-tune, spinet. Admission was $3.00.
The concerts were billed as "Come As You Are." Informal dress for the musicians was encouraged. The musicians liked to joke that they were wearing their "dress Levis." The concerts were presented amidst an air of informality, even improvisation. The performers, regardless of the amount of involvement in a program, were paid $50.00 per concert. This arrangement was simple, but hardly fair. This policy lasted for only three seasons.
Improvisation included dropping rocks into buckets of water, or having bugs' movements on a grid projected via overhead projector onto a large screen. Each instrument was assigned to a different bug, and the bugs' movements determined what was played. It was a short performance— the heat from the projector killed most of the bugs. A second season eight-hour marathon concert was followed by a jazz combo presentation.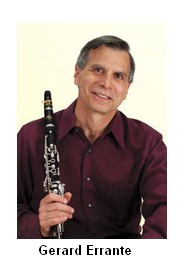 Clarinetist F. Gerard Errante, joined the faculty of Norfolk State in 1970 and joined the group soon after. The following year Allen Shaffer, organist and harpsichordist, who specialized in Baroque music, also joined. Kay Gardner left the area in 1972, asking Shaffer to become director. He accepted on one condition, that Gerry Errante be part of the leadership team.
They went on to lead the Norfolk Chamber Consort as co-directors for the next thirty eight years. The group was reorganized with a new constitution and an active board of directors as "The New Norfolk Consort. " After gaining tax exempt status they were able to compete for grants. Larry Epplein was on that board and still is.
Early venues for the Consort included the Unitarian Church on Yarmouth Street and the Chrysler Museum Theater. In the mid '80s Walter Chrysler invited the Consort to become Artists in Residence at the Museum, but the NCC leaders chose to remain independent. In 1991 Chandler Recital Hall at Old Dominion University was completed and the Consort moved in. In recent years the Consort has made occasional appearances at Ohef Sholom Temple and annual appearances at Christ and Saint Luke's Episcopal Church, in Ghent.
Shaffer and Errante expanded the repertory beyond the avant-garde to include Barber, Poulenc, Debussy, Ravel, Rorem, Ives, "Les Six", Stravinsky and a host of others as well. Baroque, Classical and Romantic music soon followed. The programs were now being built on themes, offering an opportunity to mix and match music from across the historical spectrum.
Errante left the area in 2008 and pianist/composer Andrey Kasparov became the Consort's new artistic director and Shaffer became artistic advisor (2008 - October, 2013). In 2009 Oksana Lutsyshyn joined Kasparov as artistic co-director.
Our (John Campbell & Steve Brockman) discovery of NCC came in early 2001 with a program of music by Felix Mendelssohn. We came to hear Billye Brown Youmans' beautiful voice in song with Charles Woodward at the piano, only to discover a well-played, full chamber music program. That fall we heard The Unicorn, the Gorgon and the Manticore by Gian Carlo Menotti that included Virginia Ballet Theater and Virginia Chorale with the NCC. After that we attended regularly (even though the text for the Menotti was not available for listeners).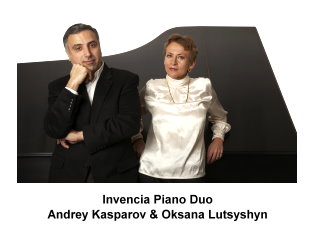 In spring 2004 Oksana Lutsyshyn played Stravinsky's Serenade in A for the 35th Anniversary Concert. 2005 saw the beginning of what has become the anchor for NCC—Lutsyshyn and Kasparov as duo pianists (known as Invencia Piano Duo). They played Beethoven's Grosse Fuge. As individual performers on the same program each was pianist in trios with Yun Zhang and Michael Daniels or Gerry Errante. After that duo piano pieces have been scheduled regularly on NCC programs.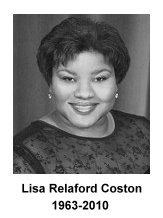 In 2006 Kasparov brought his continuing collaboration with the late Lisa Relaford Coston in art song performance to NCC programming: Rachmaninoff (2006), Olivier Messiaen (2007), Debussy and Satie (2008). One of Kasparov's first actions as artistic director of NCC, with the assistance of Fred Bayersdorfer—assistant dean for the arts at ODU, was to link NCC with the F. Ludwig Diehn concert series for one joint concert each season. It has turned out to be a remarkable success for both organizations, bringing world-renowned artists to perform with local artists: marimba soloist Kevin Bobo (2009, 2011), a dance collaboration for new compositions, including His by Armenian-American composer Petros Ovsepyan who was in attendance; Ensemble Galilei and premieres by Christopher Cook, Stephen Coxe and Andrey Kasparov (2011), Windscape (wind quintet, 2013), and Berlin Philharmonic Wind Quintet in mostly French, 20th century repertory (2014).
As a result of these changes NCC has experienced a resurgence of audience growth. Art songs and vocal pieces are programmed regularly featuring top local vocalists and guests. The roster of collaborating instrumentalists, new compositions and well-rehearsed old favorites have become regular fare.
Kasparov and Lutsyshyn have played many challenging 20th century piano works that otherwise would not be heard locally. An outstanding example was a program devoted to the music of American writer and composer Paul Bowles which has led to working on a CD of Bowles' complete solo and duo piano works.
From where we sit the future looks bright because of growing attendance and a firm artistic foundation. It is a golden age that promises to be ongoing.
The Anniversary Concerts (condensed from Allen Shaffer's talk)
A survey of anniversary programs over the years shows the breadth of repertoire of the Norfolk Chamber Consort. Many of the early printed programs are gone forever, but the 10th anniversary concert at the Chrysler Museum on March 18, 1979 was eclectic: Honegger, Mozart, Schubert (two movements of his Octet in F), Beethoven and Ives, and a happy birthday piece composed by Virginia Beach composer and longtime friend of the Consort, Tom Rice. The piece d'occasion turned out to be a set of variations on "Happy Birthday."
The opening concert of the 15th season included music by Benjamin Britten and Ralph Vaughan Williams, and Façade, An Entertainment by William Walton, led by VSO Conductor Richard Williams. Speakers were Genevieve McGiffert and Charles Oliver.
Later that season was the Consort's first performance of Olivier Messiaen's monumental Quatuor pour le fin du temps, a piece that became a signature work for the group. The piece showed up every five years as a kind of musical trademark. That season's "Encounter: New Music" program featured music by Thea Musgrave and George Crumb's Vox Balaenae (The Voice of the Whale) for electric flute (Mary Ann Archer of Metropolitan Opera Orchestra), electric cello ( Janet Kriner) and amplified piano ( Allen Shaffer). "Inspired by recordings of humpback whale songs, George Crumb created one of the classics of 20th-century music. Vox Balaenae (Voice of the Whale)—scored for amplified flute, cello, and piano—evokes the mysteries of the deep through virtuosic performances and special effects. Crumb asks the flutist to play as well as vocalize into the instrument; uses the cello to imitate the haunting cries of a seagull; and deploys the pianist to pluck strings through the piano's open lid." (Chicagohumanities.org).
The 20th season (1988-1989) offered music by CPE Bach and a work by his student, Frederick II, King of Prussia and a complete performance of Johann Sebastian Bach's monumental A Musical Offering. Other programs featured a salute to Johannes Brahms, Dvořák's Serenade in D minor for winds, and Paul Hindemith's Kammermusik No. 7 with organist Allen Shaffer and chamber orchestra conducted by maestro Russell Stanger. The season also included the Consort's second performance of the Messiaen's Quatuor.
The 25th (1993-1994) season opened with a dazzling performance of Mendelssohn's Trio in D minor, Opus 49 with Debra Fong, violin, Christopher Costanza, cello, and Christopher Kypros, piano. The second program featured Bach and the harpsichord, the third—Debussy's little known chamber work Les Chansons de Bilitis. The anniversary concert offered Bach's Italian Concerto (Shaffer), Thea Musgrave's Narcissus (Errante, clarinet), and the evening ended with Consort Piece composed for the occasion by ODU Composer-in-Residence Adolphus Hailstork.
The 30th (1998-1999) season opened with 18th and 20th century music for harpsichord, and included Billye Brown Youmans' memorable performance of Lester Trimble's Four Fragments from the Canterbury Tales, sung in Chaucer's Middle English. The Messiaen Quatuor had its third performance. The anniversary concert, presented as part of the Virginia Arts Festival, in cooperation with the Virginia Ballet Theater, featured a suite of songs by George Gershwin, sung by Laura Martier and accompanied by John Toomey, piano. Ruth and Glenn Winters played Samuel Barber's Souvenirs, and Wes Kenney, Assistant VSO Conductor, led Copland's Appalachian Spring. Venues were the Wells Theater in Norfolk and Virginia Beach's Pavilion Theater.
The 35th season (2003-2004) opened with "Prodigies," emphasizing young composers and performers, and continued with "Great Britons" (Dowland, Britten, Stanford and Walton) and "Czech Mates" (Martinů, Janácek and Dvořák). The season concluded with "Stravinsky!" that included a staged performance of The Soldier's Tale, conducted by ODU professor Dennis Zeisler. The consort had previously performed the work in 1971 and again in 1987.
The 40th season (2008-09) opener had a French flavor with music by Rameau and Messiaen. The French theme continued in the second program with music by Debussy and his contemporaries. The third was the annual Ludwig Diehn Series concert and featured the marimba virtuoso Kevin Bobo with the ODU Percussion Ensemble directed by David Walker. "Bach and the Twentieth Century" (Bach, Dallapiccola and Hindemith) concluded the season. Andrey Kasparov was the brilliant piano soloist in Paul Hindemith's rarely heard Concert Music for Piano, Brass and Two Harps.
Other highlights that deserve remembering are a performance of Arnold Schoenberg's seminal Pierrot Lunaire, conducted by Joann Falletta and a Bach harpsichord concerto program that started with one harpsichord and ended with four! And then there were the PDQ Bach concerts. "'Nuff said!"

Back to Top
Review Index
Home &nbspCalendar &nbspAnnouncements &nbspIssues &nbspReviews &nbspArticles Contact Us