Norfolk Chamber Consort: Pergolesi/Bach
Christ and St. Luke's, September 29, 2014
Review by M.D. Ridge
Tis the season for season openers, and the Norfolk Chamber Consort was no exception. At Christ & St. Luke's church in Norfolk on September 29, their program of Pergolesi and Bach was dedicated to the memory of Dr. Lee J. Teply, who died suddenly in July, having taught at Old Dominion University since 1986. A longtime proponent of early music, Dr. Teply would have been pleased with this music.
The program began with an aria from Bach's Saint John Passion, conducted and arranged by NCC Co-Artistic Director Andrey Kasparov. Petite soprano Alessandra Astete, winner of the second prize in the 2013 Lisa Relaford Coston Voice Competition, had a lovely, floating tone as the beloved disciple who vows to follow Jesus "with joyful steps." She'll be one to watch in coming years.
Giovanni Battista Pergolesi, who was only 26 when he died in 1736, was famous for his comic and serious operas. Stabat Mater, written in the year of his death, is for soprano, alto, string orchestra and basso continuo, on the traditional 13th-century century text about the Virgin Mary's suffering at the foot of the cross. Each verse has three lines in an 8 8 7 meter; the first two lines rhyme, and the third line of the odd-numbered verses rhymes with the third line of the next verse.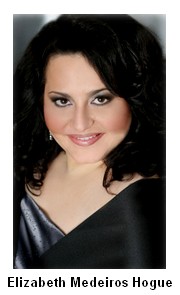 Soprano Elizabeth Hogue and mezzo Robynne Redmon sang Pergolesi's highly ornamented duets and arias with rich beauty, one voice spinning out of the other in gorgeous waves of pure sound. Each singer had effortless octave leaps, particularly in the fifth and ninth movements; the latter asked for Redmon's very lowest notes, which came through clearly and dramatically. The final movement was a lively, joyful, spiraling Amen.
Conductor Kasparov noted that Bach didn't think Pergolesi's music worked well with the dark Stabat Mater text, so he set Psalm 51 instead, in a German translation—but in the same meter and rhyme scheme as Stabat Mater. (This took some juggling.) The very good instrumentalists were the same as for the Pergolesi, but countertenor Chris Dudley and soprano Emily Noël had early music voices, not operatic ones. The difference is a straighter tone with much less vibrato and exquisitely precise ornamentation. Dudley's voice was simply spectacular, with an almost otherworldly quality, both in solo arias and in duets. Noël's sparkling soprano was extraordinarily expressive, agile and exhilarating. Together, their intonation was immaculate, their phrasing intense and intuitive.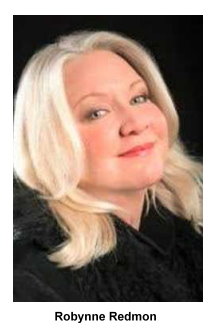 (Dudley had flown in from Britain for this concert; he teaches at Washington College in Maryland. Noël, a Peabody graduate, sang opera in Europe and decided it wasn't for her; she teaches voice at Franklin & Marshall College in Lancaster, Pennsylvania. I hope we hear more from both of them!)
The orchestra was comprised of violinists Allegra Tortolano Havens and Anna Dobryzyn, violist Anastasia Migliozzi, cellist Jeffrey Phelps, double bassist Christopher White, and harpsichordist Oksana Lutsyshyn, with Christ & St. Luke's music director Kevin Kwan on organ. Both the Pergolesi and the Bach require something like perpetual motion from all the instrumentalists—there's no sitting out for 46 measures and easing back in again, just full-ahead music making of a very high order indeed.
This review was originally broadcast on WHRO 90.3 FM's "From the other side of the Footlights."

Norfolk Chamber Consort's 46th Season Opens with Pergolesi/Bach
In Memoriam Dr. Lee Teply (1953-2014)
Andrey Kasparov & Oksana Lutsyshyn, Artistic Co-directors
Christ and St. Luke's, September 29, 2014
Review by John Campbell
The high quality musical evenings presented by Norfolk Chamber Consort continued Monday evening in the chancel of Christ and St. Luke's Episcopal Church in a program built around the most published single piece of music during the eighteenth century, Stabat Mater in F major (1736) by composer, violinist and organist, Giovanni Battista Pergolesi (1710-1736). The work is structured as a series of duets and arias. Pergolesi's principal talent was as a composer of comic operas and that informed how he set this mournful text. The feeling tone is light and passionate. The glorious blend of the voices of soprano Elizabeth Hogue and mezzo-soprano Robynne Redmon was stunning. Both are experienced operatic singers with powerful, dramatic voices and their individual solos were equally exciting.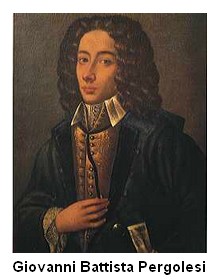 The text on the suffering of Mary as Jesus is dying on the cross comes from a 13th century Catholic hymn. Pergolesi sets the text in twelve passages. In the 4th I noted "This sounds as if it could have been set by Bach." In section 10 the long instrumental opening may have been expanded by Mozart to open his Requiem. Pergolesi spent the last weeks of his life in a Franciscan monastery in Pozzuoli (Naples) where he composed two of his finest works, the Stabat Mater and the Salve Regina in C minor for soprano and strings. He was only 26.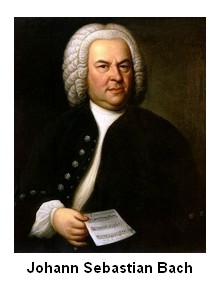 In 1742 Bach had transcribed and performed Palestrina's Missa sine nomine as part of his preparation for writing his own masses. In Bach, the book by John Elliot Gardiner (2013), he writes "There was also Pergolesi's exquisite Stabat Mater, which with infinite patience and manifest effort, Bach was to re-work with a German text, BWV 1083, Tilge, Höchster, meine Sünden (Have mercy on me, O God) (1746-47). These works served as his guides and as a point of departure for his increasing interest in setting the Credo polyphonically…" The text Bach used was adapted from Psalm 51, divided into 14 sections.
After intermission, the same Baroque ensemble of musicians (violins, Allegra Tortolano Havens and Anna Dobrzyn; viola, Anastasia Migiolzzi; cello Jeffrey Phelps; double bass, Christopher White; harpsichord, Oksana Lutsyshyn; organ, Kevin Kwan; conductor, Andrey Kasparov) that performed the Pergolesi were joined by soprano Emily Noël and alto soloist Chris Dudley. Both performers have multi-faceted careers as recitalists, teachers and recording artists. Ms. Noël has a clear tone with little vibrato and Mr. Dudley is a countertenor with an exceptionally clear voice.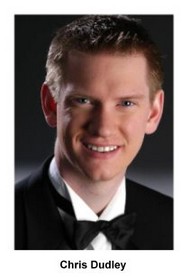 Bach's opening movement goes right to the pathos of the original, though the words he used plead for mercy for his sins, highlighting the austere, Protestant message clothed in opulent music. As Chris Dudley sings "Cleanse me with hyssop and I will be clean" his alto is an airy, ethereal exaltation that grows in strength. The duet that follows, "Let me hear joy and gladness," has one voice wrapping around the other in a dance tune.
In conversation later, the singers expressed how singing in Christ and St. Luke's acoustic space was as effortless as it sounded. There were lovely voice blends and passionate solos expressing humility before God's mercy that grew in exuberance. As the last text is sung there is a long pause as if energy is being gathered for the final Amen. My body grew weary of the hard pew but my spirit was refreshed by this transcendent experience.
I have saved the opening piece for last. Soprano Allesandra Astete, a student at Christopher Newport University and Second Prize Winner of the 2013 Lisa Relaford Coston Voice Competition, sang Ich folge dir gleichfalls (I will follow you with joyful steps) (arr. Kasparov) from the Passion According to St. John. With no vibrato, Ms. Astete, a petite, dark-haired beauty, sang of her journey through life as the light urges her on accompanied by music that bounded along.
2015 will see the Third Lisa Relaford Coston Vocal Competition and additional contributions to the fund are welcome.

Norfolk Chamber Consort, Øystein Baadsvik, tuba
Chandler Recital Hall, November 10, 2014
Review by M.D.Ridge
Twenty years ago, Andrey Kasparov and Oksana Lutsyshyn were in Chicago; they were asked to perform with a talented young tuba player from Norway. They said yes, and asked when the concert was to be.

"In three days."

Kasparov recalls, "And the Hindemith was the easiest thing on the program!" After a couple of all-nighters, he and Lutsyshyn performed with Øystein Baadsvik—since then, the only tuba player to make a living solely as a soloist.
November 10, at ODUs Chandler Recital Hall the Norfolk Chamber Consort concert, "Together Again," showed exactly why Baadsvik is such a phenomenon. It's not only his virtuosity and spectacular technique, but a musicality that makes the dizzying technique look almost easy.
Hindemith's 1955 Sonata for Bass Tuba and Piano began with Kasparov's crashing chords, while Baadsvik nodded approval and launched into a tuba melody over the sizzling piano. The Allegro movement was fast, with a barrage of notes and a light, surprise ending. The Variations movement was a dialog — dramatic phrases of tuba melodies over busy, fast piano perpetual motion.
Clad in a black jacket embroidered on lapel, sleeve and back with a sunburst design, the fair, balding Baadsvik explained the next work and demonstrated double-tonguing and other wonders. He had intended to play William Kraft's Encounters II for solo tuba, but the technique involved singing into the instrument while playing and, he said, he doesn't have the high notes anymore. So he substituted a piece inspired by Kraft, his composition Snowflake, that incorporates Norwegian folk tonal vocabulary and rhythms, as well as a weird vocal sound on top of the tuba pyrotechnics and percussive effects, culminating in a long spiral up to the end.
In his arrangement of Bach's Flute Sonata in E-flat Major, with Lutsyshyn on harpsichord, the tuba became the flute—light and quick, with challenging rapidity. The second movement—Siciliano—was romantic and melodic, evincing extraordinary breath control. The Allegro movement showed off light, quick runs, with superb attention to dynamics—and amazing trills. Lutsyshyn's harpsichord had precision and sensitivity.
Three works by Grieg followed the intermission. First, the familiar "Anitra's Dance," then "A Dream," from Grieg's Six Songs, which was balladic, insistently romantic. Lutsyshyn's closing flourish brought a big smile from Baadsvik. "Norwegian Dance No. 1" had a different sonority, and a lovely floating tone; the inhumanly fast ending finished on a blast of deep notes.
Kasparov returned to the piano for Baadsvik's own composition "It'll be Alright," a tender, melodic ballad rooted in the dark Norwegian winter and the reappearance of the sun in February; it had a blues feel, the tuba swapping the melody with the piano and playing a countermelody — just gorgeous.
Three works by Astor Piazzolla followed. Milongo del ángel, one of the composer's "angel" songs, uses dance rhythms and melody. Invierno Porteño, the "winter" section from Piazzolla's Four Seasons of Buenos Aires, featured percussive slapping of the tuba with the piano rhythms. The tango rhythms and quick ornaments of Adiós Nonino segued into tender melody with a very elegiac vocal quality.
Lutsyshyn was back on harpsichord for "Winter," from Vivaldi's Four Seasons. Baadsvik was "air conducting" with one hand while going wild with virtuosic techniques, very rapid ornaments and impossible triple-tonguing. The middle part was straightforward, with beautiful tone. The final part was marked by increasing tempo, very fast triple-tonguing, heavily ornamented—all at blinding speed.
The three joked around for the encore—Vittorio Monti's familiar violin showpiece Czardas. Lutsyshyn started to play—Kasparov came out apologizing—and they settle into piano four hands, while Baadsvik did his virtuoso tuba thing. . . very fast. At one point, while playing his tuba, Baadsvik walked down the aisle to serenade a girl in the audience, blowing her a kiss as he returned to the stage—much fun, but some heavy-duty music making going on.
It's probably safe to say that no one in the audience will think of tubas in quite the same way ever again.
This review was originally broadcast on WHRO 90.3 FM's "From the other side of the Footlights."
A Brief Word on Øystein Baadsvik and His Tuba
by John Campbell
In a conversation, world-class virtuoso tuba soloist Øystein Baadsvik said that being a player in an orchestra was too limiting. His solution was to set out to create a career exclusively as a soloist. From his resolve has come his multifaceted career as a soloist, chamber musician and recording artist. Developing an amazing virtuoso technique puts him in demand as a teacher in master classes and tuba clinics from the Juilliard School to Old Dominion University. Orchestral gigs as a visiting soloist have taken him to Berlin, Warsaw, Melbourne, Taiwan and beyond.
Baadsvik has premiered some 40 solo works by composers from the U.S., Russia, Sweden, Norway and Switzerland, not to mention his own compositions. By developing new tuba-playing techniques he has inspired composers to write new works to exploit them.

Back to Top
Review Index
Home &nbspCalendar &nbspAnnouncements &nbspIssues &nbspReviews &nbspArticles Contact Us