Tenor Brian Nedvin and Pianist Stephen Coxe in Recital
Chandler Recital Hall, Old Dominion University
October 14, 2012
Review by John Campbell
In his one and one-half years as voice faculty at Old Dominion University tenor Brian Nedvin has made a fine impact on the musical life of our area. He has sung with Norfolk Chamber Consort, in a program at the Simon Family Jewish Community Center celebrating the Golden Age of Musical Theater, in a program of songs by Stephen Coxe and directed the ODU Opera Theater production of Guys and Dolls.
In a recital titled "Songs of Love, Loss and Desire" Dr. Nedvin shared with the audience his great passion for art song. He performed music by Franz Liszt (1811-1886), Henri Duparc (1848-1933), Gustav Mahler (1860-1911) Stephen Sondheim ((b.1930) and Stephen Coxe (b.1966), his accompanist for the program. They offered us the experience of deep meaning of the texts, and the vulnerability that we experience while being in love, sharing with a partner and sometimes dealing with the deep loss of a relationship.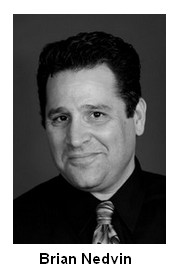 Hearing a live, complete performance of Mahler's Lieder eines fahrenden Gesellen (The Songs of a Wayfarer) [also called Travelling Apprentice Songs] was a first for me and hearing them performed with solo piano was a revelation. Recordings with orchestra are the norm and a lovely experience but here the spectrum of emotional expression was more exposed. Mahler set four of six poems he had written at the end of a relationship with a soprano he had known at Kassel Opera in 1883 where he was assistant conductor.
In the first song the singer is taking a morning walk, only to recall his sweetheart is marrying someone else today, setting the stage for all the emotion expressed in Wenn mein Schatz Hochzeit macht (When my sweetheart is married). The text is naïve and even trite but the melody is reckless, shedding dignity to express raw pain.
The second song is Ging heut morgen übers Feld (I walked across the field this morning). In the piano there is a happy dance partnered to the excitement in the voice singing of dew on the grass illuminated by sunlight, birds singing and bluebells blooming. Mr. Nedvin's eyes sparkled as he looked out at all this until the last lines where he becomes introspective: "No, no, my happiness will never blossom."
Immediately after this theme is magnified in Ich hab'ein glühend Messer (I have a burning knife … that cuts so deep) where raw despair, anger and frustration come pouring out with great passion. The singer appears baffled by his emotional storm then settles into an awful pained expression. The spirited piano rings like a bell.
A gentle beginning of Die zwei blauen Augen (The two blue eyes) is soothing after the emotional storm of the last song. The singer reflects on the love that sent him into a wider world. A piano-only section leads into the tender story of having finally slept under a Linden tree, he awoke refreshed and covered with its blossoms. In his dreams he came to terms with everything, both love and sorrow, completing the emotional journey of a lifetime.
The first song of the evening was one of three Petrarch sonnets set by Franz Liszt, Pace non trovo Sonnet No. 134 (I do not find peace). The title is an understatement of the roiling heart of a man passionately in love. It was bold to open a recital with a song with this vocal range and the demand of emotionally overwrought expression of a man totally possessed by being in love. The pianist offered wild rubato playing, quiet passages and sometimes even silence as the story unfolds.
Two contrasting French melodies by Henri Duparc continue the theme of love. The first, Extase (Ecstasy), has a gentle piano and is an exquisite sensual expression of the sweet repose after love making. It was followed by the agonized Le Manoir de Rosemonde (Rosemonde's House) telling of a blind journey through life seeking the house of the lost beloved. The performance provoked tears of sadness for the dead lover!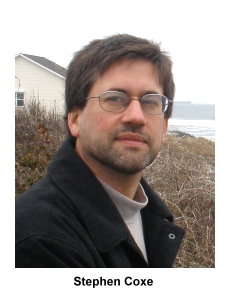 Three songs by pianist Stephen Coxe followed. His selections were Levertov Songs from a group of twelve settings (three sets of four songs each) of poetry by Denise Levertov (1923-1997). Steve Coxe has written "The imagery and sensitivity in her work suggest immediate musical ideas." Waiting is a poem of ambivalence that talks about waiting at a corner trying to find direction for life. In charming images concerning the moon, Adam's Complaint tells us that some people are never satisfied. The Rain offers dreams that incorporate the sound in the piano and gently striking images.
The program closed with four Sondheim songs that gave a modern take on the theme of love, desire and loss. Too many mornings (Follies) is about longing for and being ambivalent about the past and his role in things falling apart. Pretty Women (Sweeny Todd) is an attempt to find the innocence of love for a woman. Losing my mind (Follies) is a song of regret and loss. "You said that you loved me" until that changed and both partners end up suffering. This was the most emotionally valid version of this song we have ever heard. Being alive (Company) speaks of an attempt to be part of the possible unbridled joy of life.

It was a deeply emotional experience from beginning to end.
For the listeners who want to hear the Mahler cycle again, there is a CD of baritone Thomas Hampson singing this cycle with David Lutz at the piano (Teldec D 135255) that includes seven other lieder with piano and eleven early Mahler songs with orchestral arrangements by Luciano Berio.

Tenor Brian Nedvin and Pianist Stephen Coxe in Recital
Chandler Recital Hall
September 30, 2013
Review by John Campbell
As the program opened, Mike Hall with a sackbut in hand and Jeffrey Phelps carrying his cello came out with Brian Nedvin and Steve Coxe for the first set of late Baroque/early classical songs. The sackbut, an early trombone, begins Et incarnates, soon to be joined by cello and piano and voice. Set by Michael Haydn (1737-1806), brother of Franz Joseph, the text is a brief and leisurely paced summary of Christ's life and mission on earth. Then we heard Aria Solemnus by Johann Zechner (1716-1778) with the hardy, gruff toned sackbut between the melodious sung lines of a prayer.
The closing song was by Joseph I, the Hapsburg Holy Roman Emperor (1678-1711) who was an amateur harpsichordist, singer and composer of airs: his Alme Ingrate (Ungrateful Souls) encourages learning to love which will give one strength to face death.
After rousing approval from the audience we settled back into a standard recital format with three songs by Hugo Wolf who described his own songs as "poems for voice and piano," a complete fusion of music and text. The lyrical text of Gebet (Prayer), Die Spröde (The Coy Shepherdess) and Verborgenheit (Seclusion) gave tenor Nedvin an opportunity for refined emotional expression. With pianist Coxe's sensitive playing they extracted the essence of the poetry.
The aria Avete torto…Firenze è come un albero fiorito from Gianni Schicchi by Giacomo Puccini (1858-1924) is a song of praise for the trickster Gianni Schicchi whose skill is needed to save the family fortune from the priestly class. Here Nedvin sang with an exciting tenoral "ping" creating great drama bringing the listener into the high emotion the situation presented.
After a short intermission we heard a cycle of recently completed Blake Songs (2013) by composer and pianist Stephen Coxe (b. 1966). The music illuminated the texts. I've always found William Blake (1757-1827) a puzzle and these poems add to the mystery. Blake was a poet, painter, engraver and mystic who worked tirelessly at his several arts. The first song in the set, A Cradle Song, is unsentimental about childhood. This text is not the familiar one from Songs of Innocence but from the Rossetti and Pickering manscripts. The next four poems come from Songs of Experience: The Angel, Nurse's Song, The Little Vagabond, and The Fly. Only the final song, The Echoing Green, is from Songs of Innocence. Dr. Coxe says there are more Blake settings coming for a recital in the spring of 2014.
The conclusion of the recital was two settings of songs in Hebrew. Both pieces evoke the ever present melancholy that underlies Jewish music. Sh'ma Koleinu (a prayer for mercy) was set by Max Helfman (1901-1963) who used traditional elements of late nineteenth/early twentieth century music created by the Russian school of Jewish composers. The piano was dramatic and the voice large and present in the Sh'ma Koleinu. Maurice Ravel (1857-1937), though not Jewish, drew on a sizable library of folk material: Spanish, Basque, Corsican, Greek, Hebrew, Javanese and Japanese. Kaddish is a Hebrew daily prayer sung in synagogue services and by mourners after the death of close relatives and is a profoundly moving text praising God and the world he created. Ravel's Kaddish begins a cappella with spare piano punctuation. As the text unfolds flowing piano chords are used for dramatic effect until we reach the conclusion with heavy piano chords and intense vocal power and a curt "Amen."
With an audience with many students not familiar with recital etiquette, Dr. Nedvin explained in his opening remarks where applause was appropriate, at the end of each set of songs and to turn off cell phones. Bravo! After all, college exists to educate students.
Printer friendly format

Review Index
Back to Review Index
Home &nbspCalendar &nbspAnnouncements &nbspIssues &nbspReviews &nbspArticles Contact Us