Baritone Charles Stanton in Recital
Review by Karen Hoy
Those of us who especially enjoy vocal music in the Tidewater area are familiar with Charles Stanton's work and especially his exuberant energy in developing the Opera Workshop at Old Dominion University. His recital at Ghent United Methodist Church on Sunday March 22, 2009 gave us more insight into this multi-talented musician.
Charles opened with Count Almaviva's familiar aria, Hai gia vinta la causa from Le Nozze di Figaro. His full, rich baritone voice both warm and focused. His stylistic singing showed a good understanding of the rhythmic vitality and nuanced diction required of a good Mozart singer and a thorough understanding of the character.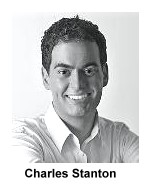 Next he sang Poulenc's Chansons Gaillardes, a loosely connected cycle of 8 ribald songs on 17th century texts by poets unknown. These wonderful songs are rarely heard but show the mature Poulenc at his best. The texts are blatantly vulgar but with plain, everyday language that almost camouflages the meaning. It was wise not to provide translations! Poulenc's tempo indications are at times extremely fast. They could cause an American singer to think there is a misprint in the score. Not so, he wants the mouth to move like a native Frenchman. Charles sang with style and a thorough knowledge of the language. I would have preferred a lighter, crisper sound and more forward French articulation to achieve the language precision the songs require. Poulenc wrote the songs for his partner Pierre Bernac, a French martin baritone with a very light, lyrical voice.
Next came a song cycle, one of Charles' favorites, Don Quichotte à Dulcinée by Maurice Ravel on poems by Paul Morand. Here Charles did some of his finest singing. The songs have high notes requiring different approaches and dynamics. Charles is able to produce these upper register notes with control and flexibility whether loud or soft, short or sustained. His rich, warm sound and stylistic sensitivity brought out the depth and contrast in songs written for Martial Singher, a wonderful singing actor with whom I studied opera at Temple University.
After the Ravel it was interesting to hear the Vaughn Williams Five Mystical Songs, since he studied with Ravel and much of his harmonic color is rooted in the sounds of Ravel. Although written for baritone, mixed chorus and orchestra, the songs are effective for solo voice with piano. The fourth song, The Call, is a beautiful, popular song often sung in recital, church service or wedding. Charles' elegant, robust singing brought these songs to life.
For this benefit recital for the church's organ restoration fund, Jason Paul Peterson of the piano faculty at ODU accompanied. He possesses a fine technique with clear articulate playing. I look forward to his growth in style and collaborative sensitivity as he matures as a musician. Along with teaching voice, Charles has developed an opera season which has included Amahl and the Night Visitors, Hänsel and Gretel and upcoming productions of Letter from Warsaw and Cosi fan tutte; quite an amazing array of productions for his first year at ODU. See the Artsong Update calendar for details.
For an encore we were treated to Korngold's Mein Sehnen, mein Wähnen from the opera Die Tote Stadt, a beautiful, dramatic contrast to the rest of the program. It was truly a delightful afternoon of song and we are fortunate to have such fine, new talents in the Hampton Roads community.
Editor's Note: Karen Hoy is an outstanding vocal teacher who is very active in the National Association of Teachers of Singing and serves as governor of the Virginia District. On March 21, 2009 she presented the adult students of her vocal studio in a French language recital "Art and Melodie" at the Chrysler Museum. Charles Stanton and Kerry Jennings, both from the vocal music department at Old Dominion University were guest performers as was her daughter, the outstanding soprano Ann Scott Davis. Shelly Milam, Laura Murphy and Scott Donaldson were from her studio. The well received concert featured music by Viardot, Berger, Fauré, Berlioz, Ravel, Satie and Beethoven. John Campbell's review of the November 22, 2008 presentation of this recital can be found in Artsong Update Issue #69, "Karen Hoy Studio, Melodie at Larchmont."
Back to Top
Back to Issues
Printer Friendly Format
Home &nbspCalendar &nbspAnnouncements &nbspIssues &nbspReviews &nbspArticles Contact Us