Contralto Kelly Montgomery in Recital
A Viol Evening
Chandler Hall, February 24, 2014
Review by John Campbell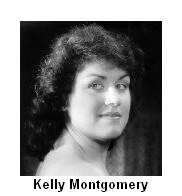 It was an evening of Baroque entertainment reminiscent of a tavern c. 1700 run by a buxom lass in a red velvet gown with a lace-up bodice and a deep, fabulous voice who delivered song texts with precision and with some 21st century visitors dropping by. Remember, J.S. Bach himself often entertained at his local tavern.
In keeping with that time frame, the instruments were a harpsichord and a viola da gamba (Italian for "leg fiddle") consort. Strictly speaking, every viol (pronounced "vile" in English) is a viola da gamba because of the way it is held, small ones on the lap, larger ones between the knees like modern cellos. The ODU Viola da Gamba Consort, in existence for only four months, included four viol players: Rebecca Raydo, treble; Stephen Coxe and Kelly Montgomery, tenor; Martina Fortin, bass.
The openers were Somni Dei (Supreme Gods) by George F. Handel (1685-1750) from his opera Radamisto (c. 1710-12, London) and Tremulo spirit by Pietro F. Cavalli (1602-1676) from his opera La Didone, the ferocious vocal telling with a happy ending replacing the usual suicide for Dido after her abandonment by Aeneas. It is the voice of one who has been through a great ordeal, only to find herself with a kingdom, country, a new husband and her children. Ms. Montgomery's voice probed the depths of feeling. It was stunning! Harpsichord and bass viol accompanied.
Absalom, set by French-Flemish composer Josquin des Prez (c.1440-1521) was written for a quartet of vocalist but was performed here by quartet of viols. It depicts the world-weariness of the Biblical King David at the death of his son, Absalom.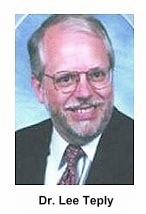 Lee Teply was at the harpsichord for two selections from The Fairy Queen by Henry Purcell (1659-1695), a semi-opera based on Shakespeare's A Midsummer Night's Dream. The joyful song Hark, how all things in one sound rejoice displayed Ms. Montgomery's thrilling trill. From Act II, Titania, the Fairy Queen is sung to sleep, with Hush, no more, be silent that offered beguiling vocal beauty that soothed the heart.
For What power art thou? from Purcell's King Arthur the viols, harpsichord (Teply) and singer moved to stage left, clearing the space for an interpretative dance by the lithe, beautiful Madeline Samarzea (Dr. Montgomery's daughter). The reluctant spirit of winter, Cold Genius, has been awakened by Cupid. The words of the song are broken into separate syllables, the vocal equivalent of chattering teeth. Winter has been awakened and desires only to freeze again. The chill of winter personified was effectively sung, all with a sense of fun.
Post intermission Ms. Montgomery returned to the stage with tenor viol in hand as part of the viol consort for Dances by Pierre Phalèse (1510-1576?). My research leaves me doubtful that Phalèse was the composer, rather he published these works as he did so much music of his day. He and his offspring were culturally important because of their international approach to music publishing for more than 100 years until 1674. The set of lively dances, all similar in form, were three Russian/French bransle ("branle" or "bron" in French), a French gaillarde and an Italian saltarello. The players offered a convincing performance though the challenge of playing a six string treble viol with its many bow positions provided some edgy moments.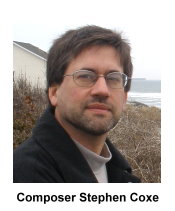 Three vocal pieces completed the evening. The first, I take no pleasure . . . in the sun's bright beams Z. 388 by Purcell was followed by John Blow's (1649-1708) Loving above himself. By falling in love above his birth and fortune, a young man is suffering the pangs of unrequited love and the deep, smooth delivery made this clear. At this point Dr. Teply took his bow and Dr. Coxe moved to the harpsichord as Dr. Montgomery introduced the last song, Coxe's The moon is down (text by Sappho c. 615-570 B.C.E.). The very quiet opening by harpsichord, viols and vocal humming created a far off sound of a fog horn in the night. Words emerged as Sappho speaks to herself, reflective words but not sad ones: "The moon is down, the Pleiades. Midnight. The hours flow on, I lie alone," thus creating an emotionally believable, exquisite moment in time. The sound from the viols sounded almost as if it had been electronically processed.
Printer friendly format

Review Index
Back to Review Index
Home &nbspCalendar &nbspAnnouncements &nbspIssues &nbspReviews &nbspArticles Contact Us