Robynne Redmond Sings Mahler
with Old Dominion University Symphony
Many things improve over time. This fact became apparent as we watched the twenty-seven year old conductor of the Los Angeles Philharmonic Orchestra, Gustav Dudamel, on October 21 on PBS on high-definition TV with stereo sound that captured the lively acoustic of the new Disney Hall. My college introduction to music textbook listed Mahler as "a minor Wagnerian." The black and white TV brought us Leonard Bernstein and Columbia Records brought us Bernstein conducting Mahler and I fell in love. A few years later (1966) I was in a graduate program near Philadelphia. At a Sam Goody's record shop I found a LP of Christa Ludwig singing Mahler songs, including the cycle Lieder Eines Fahrenden Gesellen (Songs of a Wayfarer). It was my first recording of classical song.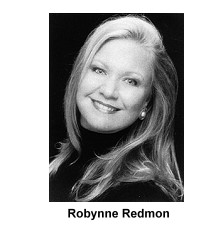 Sunday, October 18, in the Atrium of Chandler Hall with mezzo-soprano Robynne Redmon and the Old Dominion University Symphony Orchestra conducted by Lucy Manning was my first chance to hear a live performance of music I have enjoyed for so many years on CD. In conversation with Ms. Redmon after her stunning performance she told us her side of the story. As a nineteen year old voice student her teacher, Elena Nikolaidi, worked with her extensively on the first of the four songs, Wenn mein Schatz Hochzeit macht (When my love becomes a bride) only to be told she was not yet ready for this Mahler cycle. This was Robynne's first opportunity to sing these beautiful orchestral songs in performance.
Conductor Manning asked Ms. Redmon what she would like to sing with the orchestra. When she said the Mahler cycle the conductor was skeptical that the orchestra was up to the task but they acquitted themselves well, backing a ravishingly beautiful performance. Written for heavier voices, the cycle is most often sung and recorded by baritones. The songs display Mahler's melodic gift and are lyrical, requiring a singer with an extensive vocal range and dynamic facility. The text by Mahler is highlighted by his word painting, heightening the emotional content with a two-part linear texture that interweaves voice and orchestral lines.
Many musicologists consider Songs of a Wayfarer the first authentic orchestral song cycle. Mahler began composing the cycle in December 1884 and finished it the following year with piano accompaniment. He came back to the cycle, orchestrating it in 1891. It was first performed in 1896 and published the following year.
The story is of a young man, a journeyman or apprentice, who is in love and watched his beloved marry someone else. I doubt he ever told her of his love and now he suffers in silence. Ms. Redmond sings with utter simplicity and emotional transparency going straight to our hearts. The second song is Ging heut Morgen übers Feld (I walked across the fields this morning). The morning is sunny, the grass is covered in dew, the birds sing and the Wayfarer, like the bluebells, is merry and in good spirits until the last phrase overwhelms us with his suddenly remembered unhappiness. In Ich hab'ein glühend Messer (I have a gleaming knife) the Wayfarer gives full vent to his despair. The music is intense and driving, fitting the agony of his obsession - he feels as if there is a red-hot knife in his breast and wishes for death. The raw quality of the emotion expressed by the singer in Die zwei blauen Augen von meinem Schatz (My darling's two blue eyes) sends him to wander the world. He finally finds rest under a blossoming linden tree where he falls asleep and a shower of blossoms falls over him. He comes to terms with the ebb and flow of love and sorrow, world and dream.
The program opened with Aaron Copland (1900-1990) Fanfare for the Common Man with the brash percussion and trumpet fanfare that threatens to destroy speakers on home stereo systems. No worry here, except for a brief second of unsteadiness in the trumpets. Then Deanna L. Kringel conducted Ralph Vaughan Williams (1872-1958) Fantasia on a Theme by Thomas Tallis for solo string quartet and double string orchestra. Ms. Kringel is in her tenth year as director of orchestras at Oscar Smith High School in Chesapeake and is also a strings teacher. We sat on the stairs (the only seats left with this capacity audience) just high enough to see the youthful players intensely focused as they created the lush, sensual sound of the Fantasia. The richness of basses and cellos joined the smaller string instruments as the demure, young conductor drew out the long lines of excellent soloists. At the end the sound flowered, opening out beautifully, then died away.
For the last piece Ms. Manning returned to conduct the Adagio molto - Allegro con brio movement of Ludwig van Beethoven (1770-1827) Symphony No.1 in C Major, Op. 21. Beethoven's happiness expressed in the piece has him musically jumping up-and-down with glee. To my surprise the Atrium had a fine, open sound that let the orchestra be heard clearly and cleanly.
Printable Version

Back to Top
Review Index
Home &nbspCalendar &nbspAnnouncements &nbspIssues &nbspReviews &nbspArticles Contact Us