ODU Libraries: The Lighter Side of Allan Blank
Chandler Hall, February 4, 2017
Review by M.D. Ridge
Why were the ODU Libraries celebrating a composer's memory with a concert called The Lighter Side of Allan Blank? And who was Allan Blank, anyhow?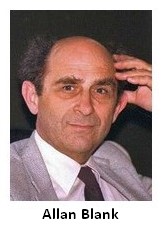 Born in New York, Allan Blank was first a violinist, later a highly regarded composer of serious music requested by performers around the world. He died in November 2013, having retired after long service teaching composition at Virginia Commonwealth University. Recently the Allan and Margot Blank Foundation provided a generous endowment to the Old Dominion University Libraries—hence the February 4 concert at the Chandler.
It featured performances by ODU music faculty and students under the direction of Dr. Andrey Kasparov. The special guest was Elizabeth Medeiros Hogue, Librarian of the ODU Libraries Instruction and Music Collections—who just happens to be a superb dramatic coloratura.
The program began with Blank's 1989 work, Suite of Bagatelles for Keyboard or Harpsichord, played by the superb Oksana Lutsyshyn. The nine bagatelles—the word means a short, light piece of verse or music—ranged in texture from staccato to rippling, crossed hands, scurrying, delicate (almost Japanese) to slower and more dramatic.
Flutist Patti Watters, violinist Paul Kim and Lutshyshyn brought out the interesting variations of Trio for Flute, Violin and Harpsichord. The final movement was as if the music itself had decided to go off in disparate directions, then come back together for a cheerful ending.
Lutsyshyn, on piano, joined contralto Kelly Montgomery for two songs: Parable for Voice and Piano, whose text was from a Richard Wilbur poem about Don Quixote, and Blank's setting of a Willa Cather poem—Spanish Johnny about a man of the Old West who sang to his mandolin.
Patti Watters brought to life Blank's 2000 work, Ariel: Four Sketches for Solo Piccolo, with a subtle chirr (like a grasshopper's trill) on the first movement, "To Fly." "To Swim" brought images of peacefully drifting downstream amid swirling eddies. "To Dive into the Fire" evoked firewalking, and "To Ride the Curl'd Clouds" was like being in an airplane, seeing shoals of clouds below—gorgeous.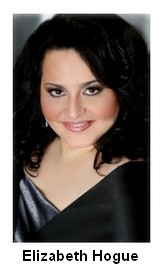 Funnies and Poems featured Elizabeth Hogue as the slyly humorous narrator in a Derby Day black hat, with Kasparov on piano, having great fun with poems by Ogden Nash, e.e. cummings, Edward Lear—and Margot and Allan Blank. Note that the narrator has to be a musician—and a good one—to deal with the sudden changes in mood and tempo.
Four Bagatelles for Oboe and Clarinet in A, written in 2009, were ably played by Andrew Leoboldt and Kevin Clasen; the clarinet's rich low range contrasted nicely with bright oboe.
Hogue reappeared with Kasparov for Vicissitudes: Five Songs for Voice and Piano. Billy Collins's witty Sonnet deconstructed the sonnet while celebrating it. The desolate setting of Jane Kenyon's The Pear didn't exactly fit with the "lighter side" concept. "Frolicking" gave an onomatopoetic feel to Margot Blank's poem before the bittersweet memories and bleak present of the setting of Edna St. Vincent Millay's poem "What Lips My Lips Have Kissed."
The dramatic Playtime for Flute and Piano brought Kasparov together with Hyorim Kim's flute.
Three songs setting by different poets were sung by tenor Brian Nedvin; Housman's "When I Was One-and- Twenty" was melodic and suited the text, while Hilda White's "Valerye" was an odd text with unusual leaps.
The final work, American Folio for Four-Part Chorus of Mixed Voices with Piano, was directed by Nancy Klein, with Bobbie Kessler-Corleto on piano and student Jason Mraz on percussion. It pictured a Memorial Day parade, beginning with Hail Columbia, and moving through an assortment of texts. Diogenes had a great choral sound; a lovely trio sang Plato's Advice. The high tenor on Lullaby was light and lovely—kudos to Jason Mraz! For the reprise of Hail, Columbia, the chorus members were singing about the blessings of peace, and waving American flags. What fun!
This review was originally broadcast on WHRO 90.3 FM's "From the other side of the Footlights."

Solo Songs of Allan Blank
Sung by Kelly Montgomery, Elizabeth Hogue, and Brian Nedvin;
Andrey Kasparov & Oksana Lutsyshyn, piano
Chandler Hall, February 4, 2017
Review by John Campbell
Allan Blank's music has been known to me. In 2014 at Artsong Update we published my review of an Albany Records CD Song Cycles with Double Bass (Troy 1364). This dark, serious music built around the Jewish Holocaust theme by Dr. Blank was its world premiere recording. The review can be found on our website at: http://www.artsongupdate.org/Reviews/CDs/CDs6.htm#abcd
In a program titled The Lighter Side of Allan Blank, we heard diverse chamber pieces and songs with piano honoring the life and work of the composer.
With a twinkle in her eye, soprano Kelly Montgomery joined Ms. Lutsyshyn for two comfortable songs. Spanish Johnny has words by the celebrated author Willa Cather, who told tales of the turn of the 20th century northern Great Plains America. The singer's perfect diction told a firmly declarative tale with music to match. She captured the mood of an olive-skinned man who sits by a water ditch under the stars singing with his mandolin. The music slows in the last verse: he was a bad man with a gentle touch who swung for his sins. Blank's Parable for Voice and Piano from The Poems of Richard Wilbur offers the slow trot in the piano because at a crossroads Don Quixote is unwilling to sully the purity of chance and lets his horse decide the direction. The horse—being practical—heads for the barn!
Soprano Elizabeth Hogue was narrator with Andrey Kasparov at the piano in Some Funnies and Poems that included Four Nashisms, poems by Ogden Nash (1902-1971). By taking outrageous liberties with the English language, Nash was the most popular versifier of his day, with long digressions and striking rhymes on everyday, middle-class life. Accompanied by a most grand piano and an over the top delivery of text, we heard Samson Agonistes, The Octopus, Celery and The Chipmunk. To give you one example: "Celery, raw, Develops the jaw, But celery stewed, Is more quietly chewed." Delivered with plummy tones by a Lady in a big-brimmed, lacy, black hat and with a most emphatic piano evoked a chuckle. Think Mae West and you have the image e.e. Cummings' Jimmy's Got a Goil. A more somber meditation, Movement (Margo Blank), Blank's own text for Elaboration on an Image is a comedic take on legs, strings, hammers of his piano as if she were a dame. Edward Lear's (1812-1888) limerick on "The Old Man of Corfu" was Finale: Nonsense Verse. It was genteel humor of a bygone era that left us chuckling.
Elizabeth Hogue and Andrey Kasparov returned for Vicissitudes: Five Songs for Voice and Piano (2006). 1. Sonnet (Billy Collins) has the self-conscious structure of a sonnet counting down the sixteen lines as text for the poem. The singer rolled her eyes as the piano got the last word. 2. The Pear (Jane Kenyon) makes a point about aging. The mood was nostalgic but immediately followed by 3. Frolicking (Margo Blank), a gushing torrent of words of spring—buzzing, budding, singing, pollinating, humming and strumming...all in a dotty exuberance of song.
The sensual text and music of 4. What Lips My Lips Have Kissed (Edna St. Vincent Millay) closed the set on a reflective note. A deep rumble of a voice repeats "I only know that summer sang to me a while ago, that in me sings no more."
Tenor Brian Nedvin accompanied, by Ms. Lutsyshyn, sang three separate pieces: Don Quixote (2004), text by Turkish poet Nazim Hikmet, translated by Taner Baybars; When I was One and Twenty by A.E. Housman (1859-1936); Hilda White's Valerye for Treble Voice and Piano. All three were sung with passion, giving careful care to making the texts understandable. The Housman was emotionally approachable—a tale of becoming a wiser man after the mistakes of a callous youth in matters of the heart. The singer ended with a sigh. The dramatic, final chords of Don Quixote followed a recitation of encapsulated stories of the enthusiastic delusional knight created by Miguel de Cervantes. (1547-1616). Valerye brought an emotionally expressive song to life. The vocalises had a sad, nostalgic feeling.
From my 2013 review of his CD: "If you want to hear more of his works, look for his CD: Since 2006: The Saxophone Music of Allan Blank on Albany Records (TROY 1261). For local performers, Mr. Blank gifted the Diehn Composers Room at Old Dominion University with a collection of his music in 1999-2000. Scores can be found there, waiting to be brought to life in a concert," and several of them were.
Printer Friendly
Back to Top
ODU Index
Home &nbspCalendar &nbspAnnouncements &nbspIssues &nbspReviews &nbspArticles Contact Us