Queer Love: Poetry and Music on Gay Themes
A Benefit Program for Gay Cultural Studies Endowment at Old Dominion University
September 8, 2011
Chandler Hall
Reviewed by John Campbell
The program titled Queer Love: Poetry and Music on Gay Themes celebrated the creativity of gay artists and their straight friends in history and in our community. The range of poetry and music was great, from Sappho to Kasparov. Sappho (c.630-c.580 BCE), the Greek poet born on the island of Lesbos, portrayed deep feeling, passion and grace. After an opening lecture by Heidi Schlipphacke of ODU, Ailish Riggs read Hymn to Aphrodite. It is a supplication asking for a good life and passionate love.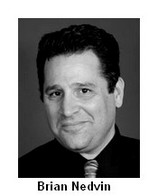 Tenor Brian Nedvin with Andrey Kasparov at the piano gave us three Franz Schubert songs: Ganymed and two versions of Geheimnis (Secret), one with text by Mayrhofer, the other by Goethe. Mayrhofer was an intimate friend of Schubert, perhaps even a lover. In Greek mythology Ganymede is a beautiful youth who is abducted by Zeus for his pleasure. Goethe's poem Ganymed romanticizes the Ganymede legend and the eroticism is expressed toward nature and being embraced by an All-Loving Father. A closeted situation if ever there was one.
The next presentation took Pyotr Tchaikovsky out of the closet once and for all. His letter to his openly gay brother Modest from January 19, 1877 is clearly about his love for another young man. Only in the mid-1990s did his letters that spoke explicitly of his gay leanings get published in Russia. In 2002 they appeared in The Tchaikovsky Handbook: A Guide to the Man and His Music, Volume 2: Catalogue of Letters, Genealogy, Bibliography (Russian Music Studies), by Alexander Poznansky, Indiana University Press. Actor Ricardo Meléndez read the letter and Mr. Nedvin sang My angel, my genius, my friend and Amidst the noise of the ball I saw you in Russian. Russian and English texts were provided. The texts are not gender specific.
We then heard We two boys together clinging by Walt Whitman (1819-1892) read by Ms. Riggs and later The Lover by Frank O'Hara (1926-1966). In between, Oksana Lutsyshyn played Raw Silk (A Rag), composed by Nurit Tilles (b.1952). Impressed by Frank O'Hara's poem I found his complete poems at the library. His poetry was heavily influenced by visual art and music. I found the personal points of reference too complicated to enjoy many of his poems.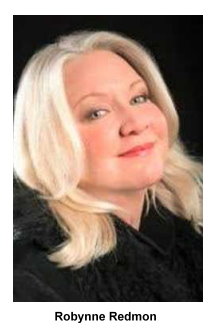 Mezzo-soprano Robynne Redmon sang I give you back composed by Annae Lockwood on a poem by Joy Harjo. Ms. Harjo (b.1951) is an award-winning American poet and musician of Native Canadian ancestry. The poem explores the history of Native Americans at the hands of white men and also the despair and ruin of women caused by men in today's society. The opening line is "I release you, my beautiful and terrible fear." The poem takes the listener through images of burned villages, beheaded children, rapes, cold and hunger. Taking control of her fear she faces the past and reaches a resolve by accepting her past, her people's past and reaching equilibrium through love.
Composer Lockwood has been described as "exploring the boundaries of musical imagination with a dogged resistance to convention and has produced works of remarkable, evanescent beauty." Ms. Lockwood was born in 1939 in New Zealand and currently teaches at Vassar College. She has spent her career exploring the boundaries of musical imagination, resisting convention. She is best known for her multi-media installations using electronics, natural phenomena and ethnic instruments, though in the last decade she has concentrated on vocal and instrumental music. Ms. Redmon's powerful performance of the a cappella setting brought to life this experience of lament for the pain and the exorcism of that pain and was emotionally overwhelming for this listener. The resolution, after facing the pain and fear recounted, was a great catharsis.
Poet Essex Hemphill's (b.1957) works are very accessible and boldly erotic. We heard Conditions XIV read by Mr. Meléndez. We became familiar with Hemphill's work years ago through the controversial film Tongues Untied shown at The Naro, c.1989. In his work Hemphill confronted the minefield of hostility toward black, gay men in both the black community and among white gay men. He died of AIDS related complications in 1995.
The final poem, Leda and Her Swan, is by Greek born U.S. poet Olga Broumas (b.1949). Her poetry combines concrete physical imagery with direct, colloquial language drawing on her Greek heritage for characters from mythology. Reader Dana Heller is professor and chair of the English Department at ODU and author of several books, the latest is Hairspray (Wiley/Blackwell, 2011).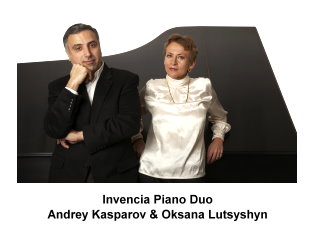 Music by composer Benjamin Britten (1913-1976) was played by the Invencia Piano Duo – Oksana Lutsyshyn and Andrey Kasparov. Introduction and Rondo alla Burlesca, Op.23 (1940) is in the grand concert style. The oratorical first part is followed by the virtuosic and rhythmically driven second. Living in the U.S. with his life partner Peter Pears after the outbreak of World War II in Europe, Britten wrote the piece in November of 1940 for two British friends traveling and giving concerts in the U.S.
The program closed with another superb vocal performance by Ms. Redmon. Composer Andrey Kasparov (b.1966) and was at the piano as we heard the world premiere of the Final Scene from his opera, Dyke, staged by Patrick Mullins.
Inspired by the novella of the same name by Johanna S. Groot Bluemink, Kasparov's opera is the story of Evelyn and Mira. The women have a deeply adversarial relationship with the world around them. Evelyn is a painter who in her loneliness meets Mira. They bond for over a decade together and melt into one, becoming Maralyn. Explaining her hostility and fear, Mira recounts the story of her birth, a tale bathed in blood and hostility between her mother and the male doctors. In another scene Evelyn is painting a mural on which someone has spray-painted the word "Dyke." The couples' animosity grows toward the people around them. Mira is killed when the First Lady's bodyguard thinks her a terrorist. Evelyn then imagines murdering the city's mayor with the same baton that struck Mira down.
We saw the staged final scene with Ms. Redmon delivering the visceral, melodramatic story superbly. She mimes throwing a handful of red paint on the canvas that she is working on as she sings "Embers to ashes, ashes to dust. Mira is dead and I persist." The protagonist is accompanied by spare, muted notes on the piano that break into statements of tormented anxiety to enhance the vocal lines that are both powerful and disturbing. Throwing more red paint and staring directly at the audience, she sarcastically sings "Your eye for hers, your tooth for every broken bone…skull." She collapses, exhausted with the effort to make the audience feel her loss. An amazing scream is followed by a verbal attack on the audience "What the hell are you looking at? Do you find this amusing? Freak on parade…My final masterpiece, you've all pitched in and watched me die. I am done now. I have nothing more to say."
No way out of this hell is suggested. For me, ultimately it's not the world that calls the shots, it is the relationship the person has with the self. Self-acceptance takes the power from the rejecting other. I speak from experience. Gaining political equality is a longer process.
This exceptionally well presented program was an important step toward an endowed chair in Gay Studies. This worthy project can only come to fruition if the gay community in Tidewater comes together to make it happen.
Printable Version

Back to Top
Review Index
Home &nbspCalendar &nbspAnnouncements &nbspIssues &nbspReviews &nbspArticles Contact Us