VSC: Breath and Imagination
Wells Theater, April 8, 2015
Review by M.D. Ridge
Breath and Imagination, the final production of Virginia Stage Company's 36th season, is billed as "The True Story of a Celebrated Trailblazer." Well, not exactly. Tenor Roland Hayes, the first African-American classical singer to garner international fame, was indeed a trailblazer, but playwright/composer Daniel Beaty's play, though mostly grounded in fact, can be misleading.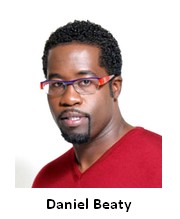 The incident in which Hayes was beaten for daring to protest his wife and daughter's arrest for being in the white section of a Georgia shoe store is shocking— but not quite accurate. (Hayes and his wife were arrested, while their 6-year-old daughter watched.) And the playwright's contention that Hayes was trying to start an interracial singing school in Jim-Crow Georgia, then thought better of that idea, then went back to his first intention—it doesn't really work.
As Hayes, Travis Pratt has a huge range, with its surprisingly soprano top end, which wowed audiences on America's Got Talent. Pratt is very credible as Hayes, from the young boy plowing a Georgia field with a half-blind mule, to the young man who trades his father's cherished pocket watch for classical singing lessons, to the successful singer on the world stage. Beaty uses a long list of traditional spirituals— "Give Me Jesus," "Plenty Good Room," "My God Is So High," and many others—but very little of the kind of art music that vaulted Hayes into international acclaim. Worse, most of the score is pitched more for a bass voice than for a tenor. When Pratt is allowed to soar into his high soprano range, the result is electrifying—but then it's back to the basement again. Pratt makes what he can of Beaty's original songs, but they're pedestrian at best.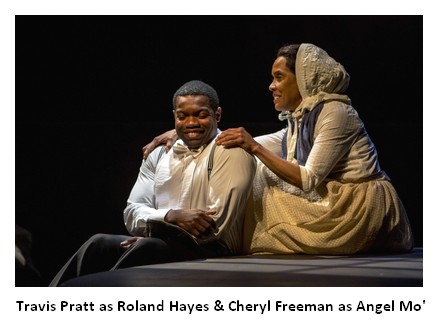 As Angel Mo, Hayes's hardworking slave-born mother, Cheryl Freeman comes close to stealing the show. Her character gets most of the snappy lines, and Freeman delivers them with knowing accuracy. Ambitious for her young son and convinced he'll be a notable preacher, Angel Mo discourages his musical ambitions—but comes to take pride in his accomplishments while remaining very much herself—cautiously protective, and all too aware that life's ups can swiftly becomes life's downs.
The third member of the cast is Andrew Wheeler, who is the show's onstage piano accompanist. He's also all the other characters, male and female, with minimal costume additions: Hayes's doomed father, and his first music teacher in Tennessee, on whose Victrola Hayes hears Caruso singing "Una furtiva lagrima," and knows that he wants to sing like that. In a long wrap skirt and a comically hooty voice (think Julia Child), Wheeler's the college professor at Fisk University who takes Hayes on as a student. And he's the scornful Georgia sheriff baiting—and then beating—the uppity singer.
Harry Feiner's interesting set design is very workable and attractive, allowing room for the piano without restricting the movements of the two main actors. To the right of the stage is a round platform, with steps to a low wall in back, and a highly stylized tree; later a window descends to suggest Angel Mo's home in Chattanooga, and a more grandly draped window later evokes Hayes's Boston home.
Director Saundra McClain deals adequately with the multiple flashbacks that bounce the narrative around.
Dianne Graebner's costumes work very well: Hayes is in white tie (with or without coat) from beginning to end, which can get a little confusing but eliminates time-consuming costume changes. A blue infinity scarf serves as Angel Mo's vest or shawl, and the once-elegant antique white lace-up shoes are perfect for the character. Unobtrusive lighting and sound work nicely together to support the story.
The Stage Company's usual meticulous attention to detail didn't extend to the performers' bios, which were unfortunately riddled with spelling and punctuation errors.
But despite its faults, Pratt and Freeman's spirited performances make Breath and Imagination well worth seeing.
This review was originally broadcast on WHRO 90.3 FM's "From the other side of the Footlights."

Tenor Roland Hayes: Master Singer of Lieder, Melodie and Art Song
John Campbell Reacts to VSC's Breath and Imagination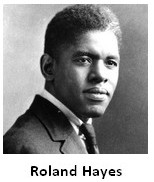 The timing is good to bring the story of the life of Roland Hayes to a wider, contemporary audience. A detailed, accurate biography of Roland Hayes, Roland Hayes, The Legacy of an American Tenor by Christopher A. Brooks and Robert Sims, was released in December by Indiana University Press. Also, Mr. Sims has simultaneously released a CD of spirituals arranged by Roland Hayes.
Playwright David Beatty has created a strange hybrid titled Breath and Imagination. The life story of an African-American art song pioneer is crossed with a Broadway musical revue to portray his life. Hayes had a tenor voice with a light, sweet and at times ethereal sound but on stage the role is sung by a sensual baritone. The playwright offers a contrived fiction, distorting Hayes' personal history and his art, creating a narrative to fit with our time, not his.
A black man singing classical songs by white composers was a totally new concept in 1920s America. No less so to a German audience; in Hayes introductory notes for a Smithsonian CD, he tells of his appearance in 1924 Berlin where the audience initially hissed when he appeared on stage. On the spot, Hayes decided to change his program and sang first a Schubert favorite—Du bist die Ruh (You are quiet, mild peace) (text: Frederick Rücker). Hayes described it thus: "The German text, stealing out of my mouth in sustained pianissimo, seemed to win my hostile audience over." His German was perfect and by the end of the concert he received a standing ovation.
The true story is much more impressive and important than the one we saw at the Wells Theater on Sunday, March 29, 2015. Let me reassure my readers that the actors told an interesting tale and are most talented performers in their own way.
My first acquaintance with the art of Roland Hayes came in 1990 when WHRV's "All Things Considered" aired a segment on Roland Hayes. The Smithsonian Institution Press had just released a very important CD recording, "The Art of Roland Hayes." My copy arrived in May and was a revelation: his voice was a light, sweet, tenor with an ethereal beauty. In a cultivated English diction there were songs by Quilter, Handel, Dowland and Thomas Arne. The booklet is a fount of information about his life and art. After Hayes' recital in Wigmore Hall in 1921, poet Ezra Pound wrote: "There was…a clear presentation of words, rhythmic validity and utter sincerity of feeling in the singing." A command performance before King George V and Queen Mary followed.
The actual story of Hayes' journey, from his birth in Georgia in 1887 where his father died after a timbering accident when Hayes was a child and a mother, Angel Mo', who was born a slave, to the stage of Wigmore Hall, demonstrated an inner strength and determination. Moving from Georgia to Chattanooga, Tennessee he found his first classical voice teacher—African-American Arthur Calhoun—who had studied music at Oberlin College. Having a white actor play this role in the play was confusing. To support himself and pay for singing lessons he worked at an iron-molding factory. The accident in the play was his own, not his father's and was a life-changing event. He believed he was spared to fulfill a divine purpose—developing his musical gifts. He received most of his general education at Fisk University and later chose Boston as his home where he could find the resources to shape his life and art.
It is a fiction that Hayes could have been an opera singer except for the resistance to interracial casting in that era. In the play they say that Hayes had a thunderous voice and sang opera. Hays sang opera arias with piano accompaniment and was greatly impressed with recordings by opera stars like Caruso. In a 1925 interview Hayes dismissed the idea of appearing in an opera because, as he says, the scenery, the competition of many voices, the orchestra and the mixture of so many media got in the way of what he called his "pure art."
Hayes claimed that he was born to former slaves but Christopher Brooks told us that his research shows that Hayes' father was never a slave. For public relations purposes Hayes claimed otherwise.

Book Review: Roland Hayes The Legacy of an American Tenor
Authors: Christopher A. Brooks and Robert Sims
Publisher: Indiana University Press 2015
Review by John Campbell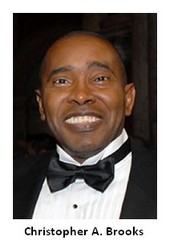 Authors Brooks and Sims have written a terrific book honoring the legacy of an African-American pioneer in the art of classical song. Roland Hayes was the very first man of his race to have a lucrative stage career singing the great art songs of European composers: Schubert, Brahms, Bach, Handel, Debussy, Fauré, etc. and also spirituals as solo songs with piano accompaniment.
His journey from birth (1887) on a rural farm in Georgia, to this finding a voice teacher in nearby Tennessee, receiving his general education at Fisk University, moving out of the South to Boston for greater opportunity and launching his singing career, was carefully researched by the authors and presented in a readable and often exciting narrative.
If the burden of overcoming racism and segregation in the broader society were not enough of a challenge he had to overcome his mother's opposition to a career that was unthinkable in the black community. She urged him to become a minister so it comes as no surprise that he spoke of his career as a near-religious musical journey. His faith in his gift and the determination to use it to his fullest ability also makes his a heroic story. When he was refused management for a singing career, he planned and promoted his own recitals. After he returned from his successful concert tour in Europe, including a command performance before the King and Queen of England, Boston managers who had refused him before he left were happy to take him on.
What separates Hayes from his peers was his determination to have a career on stage singing art song repertory. In 1916 he sang with Marian Anderson in a Messiah Easter performance. His mentorship with her was long-lasting. In Easter, 1917 Hayes performed with Anderson and Harry T. Burleigh in Elijah. From then onward spirituals arranged by Burleigh became part of his repertory as well as spirituals and songs by Edward Boatner, Lawrence Brown, Hall Johnson, J. Rosamond Johnson, William Grant Still and a number of other contemporary African-Americans and white composer Charles T. Griffes and others.
But this is not a dry, academic tome. We learn that Hayes the man was very secretive while shaping a sterling public image. Hays expressed a great interest in his African musical roots but never gave a concert there; the money he could earn in Europe and America was not available in Africa. His close friend, Harlem Renaissance author Alain Locke, his pianist in his early European career—Lawrence Brown and his lifelong friend, composer Roger Quilter were all homosexuals.
At age 36, the year his mother died (September 26, 1923), he met Czech Countess Bertha Colloredo-Mansfeld in Prague. She was 6'1", brilliant, well educated. He was 5'4", an intelligent man of limited education. She was the wife of a prominent figure in the Hapsburg Empire. In their time together she taught him about European culture, biographies of the composers and the background of the songs. She felt the color barriers could be overcome by mixing the races. Their child was not a son to lead this revolution as she hoped but a daughter, Maya, born February 26, 1926. The book's photo section has a picture of twelve of his sixteen living descendants in France. This previously unknown scandal keeps the story fresh and engaging. This does not diminish Hayes' achievement as the first African-American musician to perform with a major symphony orchestra (Boston) that led to orchestral engagements in Europe and the U.S. He also toured extensively as soloist with piano accompanist.
Four years later in Los Angeles Hayes secretly married his cousin, Alzada (ALL-Zay-Da) Their daughter Afrika (A-FREE-ka) had two daughters, both of whom live in Brookline, Massachusetts.
The book includes a list of Hayes' repertory—700 songs. Some 125 spirituals are his own arrangements of what he called "Africamerican religious folk songs." That the authors were able to compile this list indicated the exhaustive research necessary to write Hayes' life story. Detailed notes on the sources are given. Forty-one interviewees are listed in the bibliography. The book also includes an index and pictures, most never before published.
His meteoric rise to fame and fortune was interrupted after 1929 by the Great Depression and World War II which took a toll on his European recital schedule. He was a meticulous teacher late in life and an inspiration to Paul Robeson, Marian Anderson, Todd Duncan, Dorothy Maynor and a model for a later generation: Robert McFerrin, William Warfield, George Shirley, Simon Estes, Leontyne Price, Shirley Verrett and folksinger Odetta.
After becoming a world celebrity there was an incident in 1942 in Rome, Georgia where he was arrested after his wife and daughter sat in a whites only section of the local shoe store. In a confrontation with police he was punched in the face in the squad car. The police soon realized their mistake as the incident became world news headlines and caught the attention of the U.S. Attorney General and the FBI. The book has all of the details.

CD Review: Robert Sims Sings the Spirituals of Roland Hayes,
Paul Hamilton, Piano
Canti Classics 2014-01
Review by John Campbell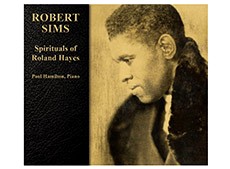 With a cover photo of a pensive, thirty-year-old tenor Roland Hayes (c. 1920), inside the case you will find a CD with 25 tracts of music composed/arranged by Hayes and sung by baritone Robert Sims, co-author (with Christopher A. Brooks) of the 2014 book Roland Hayes, The Legacy of an American Tenor (www.artsongupdate.org/Issues/Issues.htm).
Robert Sims is a leading proponent of keeping alive traditional arrangements of the African-American spirituals. Mr. Sims is also a world –renowned recitalist and professor of voice at the School of Music at Northern Illinois University. He has appeared in Tidewater, Virginia at Willett Hall with Odetta (March, 2008) and at historic Ogden Hall at Hampton University (February, 2013) and we were fortunate to be in the audience at both recitals. At Willett Hall Mr. Sims sang 3 songs from "The Life Cycle of Christ," a 12-song cycle by Roland Hayes. His Hampton recital included 7 songs from the cycle. The good news is that Mr. Sims sings the entire set on this CD. Mr. Sims' accompanist on both occasions and on the CD is pianist, composer and music director Paul Hamilton who has toured the U.S. and Europe with Sims. Mr. Hamilton lives in Chicago.
Historical note: Roland Hayes gave a recital at Ogden Hall (at what was then Hampton Institute) on November 19, 1932 after a nine-year absence. Ogden Hall was completed in 1918 and is still used for musical performances.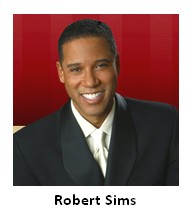 The quality of sound on the recording is as if you are in the room with the duo. Sims' diction is crystal clear— there is no need for texts. The light, high-baritone of Mr. Sims never overwhelms the songs. Like Roland Hayes before him, baritone Sims can slim his sound to a slight whisper as needed (Mumberlin' Word). Mr. Sims' singing is informed by Hayes' recorded legacy and Hamilton never covers the voice, playing with the clarity and precision. He is a perfect accompanist.
The opening track is titled Roland Hayes Speaks About the Spiritual or "Aframerican religious folk songs, "as Hayes called them. The second track features a duet sung by Hayes and Sims, the gentle Keep Me from Sinkin' Down. The song was recorded by Hayes but never released. Sims arranged and sang a baritone part and thus the duet. There are recorded introductions by Hayes (who died in 1977) for Two Wings, Ezekiel Saw the Wheel and Lit'l David Play on Yo' Harp, all three sung by Sims.
This CD was my first introduction to several of Hayes' arrangements—125 in total), including Lord, I Can't Stay Away, Pity a Po' Boy and Stand Steady. From The Life Cycle of Christ the added songs are Prologue: Prepare Me One Body, I'll Go Down and Die, Live a-Humble (Ministry), Did You Hear When Jesus Rose?, The Last Supper (The Passion of Christ) and They Led My Lord Away.
After several listenings I can highly recommend this wonderful, historically informed music-making.
Back to Top
Review Index
Home &nbspCalendar &nbspAnnouncements &nbspIssues &nbspReviews &nbspArticles Contact Us