Symphonicity at Thirty presents Song Fest
Mums decorated the stage at the Sandler Center on October 17, 2010. Amy Cofield Williamson was guest vocalist with Symphonicity, the Symphony Orchestra of Virginia Beach. This community orchestra with 90 instrumentalists is led by Music Director and Conductor David S. Kunkel. The opening program of the 30th season included four pieces with a general theme of "song."
We heard Variations on America, an orchestration by American composer William Schuman (1910-1992). A teenaged Charles Ives (1874-1954) wrote Variations on America for organ in 1891. America was a popular hymn, also known as "My country 'tis of Thee, sweet land of liberty." The tune is a traditional one from Europe used in God Save the Queen (King) and some twenty other national anthems around the world. In the organ variations, Ives showed off his skill as a composer two years before he entered Yale University to study music. The variations demonstrate his originality as well as what he learned from other composers. In the variations he constantly fragments the tune and reorders and recomposes it in a sophisticated way. In the interludes between variations he shows a bold use of two keys at once. To my ear he mocks the stodgy European style of music being written in America at that time.
I don't recall hearing the orchestral version by Schumann before. It was first performed by the New York Philharmonic Orchestra in 1964 and was a fun experience. PDQ Bach seems not so far removed from this send-up of stodgy, overblown classical music.
It was with great anticipation that we came to hear soprano Amy Cofield Williamson sing Richard Strauss (1864-1949) Four Last Songs and we were not disappointed. Our only reservation was a question of how the strings of the orchestra would accompany her gorgeous voice. Especially in the third song, the lush, lovely Beim Schlafengehen (Going to Sleep) a violinist or two went seriously astray. The audience was also a distraction - they applauded after each song. Orchestral song cycles are rarely programed and conductors need to explain before they begin that clapping distracts from the energy of songs that are so emotionally connected.
Strauss began his Four Last Songs three years before his own death in 1949. In English, the titles are Spring, September, Going to Sleep and At Sunset, though they were sung in the original German. Most of the time the voice is nestled within the orchestral fabric and only occasionally does the singer sound alone. The effect is so lovely and so soothing as life is recalled with its tenderness and beauty, especially in the last song Im Abenddrot. A reminiscence of a couple going hand-in-hand into a "tranquil peace, so deep at sunset! How weary we are of wandering...Is this perhaps death?" After the voice stops the bird songs sound in the orchestral postlude. Ms. Williamson sang beautifully with excellent musicality and looked terrific. She adds so much joy to music in Hampton Roads.
After intermission we heard Armenian-American composer Alan Hovhaness (1911-2000) And God Created Great Whales. The songs of whales recorded off Bermuda are "eerie, haunting sounds, consisting of discrete phrases ..." The program notes explained that whales have no vocal cords and create the sounds in the larynx using air from the lungs. The symphonic setting includes the humpback whale sounds with projected color photographs of several varieties of whale on a huge screen behind the orchestra. Out of the opening, churning of the waves come forth two harps. Free, rhythm-less, vibrational passages, each string instrumentalist playing independently suggested waves in a vast ocean. Undersea mountains rise as sound from horns, trombones and tubas. Whale songs emerge to sing a duet with the brass and then merge back into the deep. Horns mimic and are answered by whales. Deep sounds contrast with shrill whale sounds accompanied by harps. In one of the four segments, the third, pitches are lowered but the fourth contains low frequencies created by whales, a sort of munching motor sound. There are bright, light sections with percussion and plaintive brass as it comes to a conclusion.
The last work, was an arrangement of tunes from George Gershwin's Porgy and Bess by Robert Russell Bennett. Bennett is a favorite composer of Conductor Kunkel. Titled Porgy and Bess, A Symphonic Picture for Orchestra, there is solid craftsmanship and a weightiness of sound not found in Gershwin's original. Repetitions of fragments of I Loves You Porgy, I Got Plenty of Nuttin' and It Ain't Necessarily So are woven together skillfully with variations but it goes on a bit long. It was well-played and at a fine pace. We were treated to an encore by Ms. Williamson, Gershwin's Summertime. It was delicious!

Lutsyshyn Plays Shostakovich with Symphonicity
Listeners of all ages came to Sandler Center on November 21, 2010 to hear their hometown Virginia Beach Symphony Orchestra known as Symphonicity, not to be confused with Sting's musical tour of the same name, as pointed out by Music Director/Conductor David Kunkel in his opening remarks.
In the program, A Russian Celebration, we heard four pieces. The opener was Night on Bald Mountain (as in a mountain top with no trees). An orchestral work by Modest Mussorgsky (1839-1881), it was inspired by a short story by Nicholai Gogol about a witches sabbath. Mussorgsky later set it for chorus and used it in revised versions in two of his operas. After Mussorgsky died his friend Rimsky-Korsakov freely revised and orchestrated it. This is the version we heard, the most well known, though it is no longer really Mussorgsky's. As the instrumental colors unfolded it was easy to see the scenes of dancing figures in the moonlight that fade from view as the bells sound the breaking of dawn. The brass and percussion players were standouts.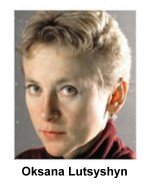 Dmitri Shostakovich (1906-1975) Concerto for Piano and Orchestra No. 2 in F Major was composed for his son Maxim to play in his first appearance with orchestra, premiered on May 10, 1957. It was Maxim's nineteenth birthday and he was soon to finish his education at Central Music School. The critics liked the piece. Its charming simplicity, carefree spirit and lyrical warmth make it one of the easiest to hear of all his works. For the pianist it is challenging, with brisk tempos and brilliant effects that won for pianist Oksana Lutsyshyn a very warm response from the audience. Tricky rhythms offered a challenge of coordination of orchestra and soloist that was not always perfect. But the constantly passing of theme and variations between soloist and orchestra worked well. The sweet lyricism and gentle pace of the andante (second movement) was breathtakingly lovely. As a special gift she followed with a Scriabin solo piano piece Deux Poèmes, Op. 32.
After intermission, with a scenario of Russians and Asians in the steppe lands framed by the Caucasus mountains, Alexander Borodin (1833-1887) In the Steppes of Central Asia was played. Borodin used melodies from each group, eventually blending them in a common harmony that dies away, leaving a traveling theme created by pizzicato strings representing the sounds of horses and camels trotting into the distance. Two of the melodies were familiar because they were used in the Broadway musical Kismet.
Conductor Kunkel told us before he played the last selection that there would be no encore. "What could you possibly program to follow Igor Stravinsky's Firebird Suite?" The Firebird is a ballet in two scenes with a scenario by Mikhail Fokine who choreographed it for Serge Diaghilev's Ballet Russe (Paris, 1910). The original score was in nineteen sections but Stravinsky revisited it several times, creating suites of fewer movements. We heard the 1919 re-orchestration of the 1911 five movement suite. The youthful genius Stravinsky captured the scintillating brilliance of the charged fantasy of the firebird of Russian legend and fairy tales and gave us a most exciting colorist romantic piece. The pensive energy created by low strings, brass and woodwinds sets the stage for the excitement of the arrival of the firebird. Using stunning instrumental effects and timbres he tells the tale to its happy conclusion.
To hear Shostakovich play his Concerto for Piano and Orchestra No.2 in F Major, visit www.youtube.com/watch?v=lTSr2oz15Xk

Symphonicity's Ode to Joy
Though we attended the Symphonicity concert on Sunday, February 27th, we asked our reporter in mufti, Mr. Friendly, to send us his review. He was fortunate to get hold of a ticket - the Sandler Center was sold out.
The first half featured Schubert's Unfinished Symphony, No. 8 in b minor.  This two-movement work, described by Maestro David Kunkel as being so beautifully written it could not possibly be improved, was ideal for showing the progress the orchestra has made in the time it has been performing in the sublime acoustics of the Sandler Center.  The strings, in particular, have become much more cohesive and their playing was assured and precise in all but a few passages in the upper range.  The overall impression was that this work is quite within the orchestra's capability, and they presented a polished performance.
After the intermission, we heard one of the great masterpieces of orchestral literature.  Maestro Kunkel provided some useful trivia that you can use to impress friends at cocktail parties: apparently the diameter - and thus the playing time - of the standard compact disc was set at 12 centimeters after researching the slowest available recording of this work, which happened to be Wilhelm Furtwangler's.  The creator of the CD decreed that the playing time had to be sufficient for Beethoven's Ninth to fit on one compact disc.  Maestro Kunkel then encouraged his audience not just to wait for the fourth movement, when the Ode to Joy is introduced, but to pay careful attention to the first three movements, all groundbreaking in their own ways.  The orchestra gave a creditable rendition of these three movements, but it was clear that this work requires much more of the players than the Schubert.  In this monumental work, Beethoven is sowing seeds that would bear fruit in so many great symphonies of the nineteenth century, and his unfettered creativity places extraordinary demands on the musicians.  Mostly, the volunteer members of Symphonicity rose to challenges that professional orchestral musicians have reason to fear.  The occasional lapses were therefore understandable and did not detract from the excitement that built in the packed auditorium as we approached the climactic fourth movement.
This was the culmination of creative effort by 80 orchestra members and some 150 singers massed behind them.  The vocal forces had two components: the Symphonicity Chorus, under the direction of Deborah Carr, and the Virginia Chorale Young Singers Project.  They produced a robust body of sound, enunciating Friedrich Schiller's uplifting text with crisp diction.  (Mr. Friendly's German friends, who had purchased their tickets many weeks ago in eager anticipation of this performance, subsequently rendered a favorable verdict on the German pronunciation.)  Meanwhile the orchestra, presumably overcoming fatigue by adrenaline, maintained an admirable balance with the singers behind and before them.  In front, the quartet was Amy Cofield Williamson (soprano); Bonnie Lambert-Baxter (mezzo-soprano); Scott Williamson (tenor); and Christopher Hanson (baritone).  All perform with the Virginia Chorale, and it is testimony to the quality of vocal music in this area that the quartet for this performance could come from local singers.  Mr. Friendly feels no need to visit the concert halls of New York when he can hear such talent locally.
The audience seemed to feel the same way, rising as one at the conclusion for a well-deserved ovation.  How wonderful that our community can put some 230 musicians on stage and 1,300 people will come to hear them.  Congratulations to Symphonicity on your first sell-out at the Sandler Center.  May there be many more to come.

Printable Version

More Symphonicity
Back to Top
Review Index
Home &nbspCalendar &nbspAnnouncements &nbspIssues &nbspReviews &nbspArticles Contact Us