The Glory of Bach
&nbsp&nbsp&nbsp&nbsp&nbsp Outside it was a cool, rainy night but the warmth inside this Tudor style sanctuary with exposed wooden ceiling beams with the quiet energy of an expectant audience was relaxing. The Seventh Annual Bach Festival at Trinity Lutheran Church, Norfolk, was about to showcase some of Tidewater's finest performers on October 27, 2006 in a program organized by Kai Lin, Director of Music at Trinity. He told the audience "Bach is my favorite composer ... I am in awe of his beautiful writing, especially the fugues."
&nbsp&nbsp&nbsp&nbsp&nbsp The program opened with Prelude and Fugue in E minor, BWV 533 (written before 1708) with visiting organist Michael Regan spinning out the polyphonic voices of Bach's harmonic inventions. Then followed Walter Swan's ardent performance of "Quia fecit mihi magna qui patens est" (For He that is mighty hath done to me great things) from Magnificat with Mr. Lin at the piano.
&nbsp&nbsp&nbsp&nbsp&nbsp Moving in a relaxed way, soprano Agnes Fuller Wynne walked out, stood grounded and sang ich folge dir gleichfalls (I will follow you with eager steps). The dramatic and emotional force of these songs won my heart though at first the somewhat dry acoustic of the space put me off. By the duet Den Tod, niemand zwinger kunnt (Nobody could overcome Death) from Cantata 4: Christ lag in Todesbanden I was totally engaged by the relaxed pacing and beautiful sound as the soprano joined by mezzo-soprano Lisa Relaford Coston sang.
&nbsp&nbsp&nbsp&nbsp&nbsp Bubbly undertones echoed as Mr. Regan played Wachet auf BWV 645 (Sleepers awake) with a bass line that adds richness to the tune. Later he played Concerto in A minor, BWV 593 with its lively first, introspective second and dancing third movement with a fleet and deft touch.
&nbsp&nbsp&nbsp&nbsp&nbsp Unusual for Bach, he set the entire Cantata 84 for soprano. Ich bin vergnügt (I am content) as well as ich habe genug come from the year 1731, when the Bach household band and singers were in the prime of their power. Bach's wife Anna Magdalena had been a court singer at Cöthen before they were married. Afterward she sang only at home and church. From Cantata 84 Ms. Wynne sang Ich esse mit Freuden with her voice surrounded in glorious instrumental sound. In Bach's day his children would have played the oboe, violin and continuo. Our performers were Carol Zeisler on oboe, Lucy Manning on violin and Mr. Lin on piano continuo.
&nbsp&nbsp&nbsp&nbsp&nbsp There was excitement in the opening line of Ich habe genug (Lord I have enough) from Cantata 82 followed by the richer low notes in Dr. Swan's voice as the song unfolded. To my ear this was the most successful of his selections. Here and in Mache dich, mein Herze, rein (Make thee clean, my heart from sin) from St. Matthew Passion, Kai Lin accompanied with joyful expressive playing.
&nbsp&nbsp&nbsp&nbsp&nbsp The program concluded with a duet from Cantata 78: Wir eilen mit schwachen, doch emsigen Schritten (We hasten with eager yet faltering footsteps). Ms. Wynne's ethereal soprano contrasted with Ms. Coston's rich mezzo and with the addition of a fleet piano my feet just wouldn't be still. We look forward to next year's Bach festival.

Ninth Annual Bach Festival at Trinity Lutheran
Kai Lin, music director and organist at Trinity Evangelical Lutheran Church, Norfolk, Virginia, on October 24, 2008, brought together several accomplished musicians to play music of J.S. Bach (1685-1750).
Soprano Agnes Mobley-Wynne with Mr. Lin at the piano sang in English translation Sighing, Weeping, Sorrow, Need from Cantata BWV 21, My Spirit was in Heaviness and later Heute nook?, liber Vater, from Coffee Cantata BWV 211, in which the daughter agrees to give up coffee if her father can find her a husband this very day. Spirited accompaniment and fine singing made for good listening.
The best surprise of the evening was Trio Sonata BWV 525 with Anibal Acosta - guitar, Anastasia Migliozzi - viola and Stephen Walsh - recorder. The tempos danced along nicely in the three movements played with a fine sense of ensemble. Dr. Acosta has his doctorate from Manhattan School of Music and teaches at ODU and Tallwood High School. Ms. Migliozzi's undergraduate degree is from Juilliard and her masters is from Rice University and she plays with Virginia Opera Orchestra and Virginia Symphony Orchestra. Mr. Walsh is a self-taught recorder player but has studied piano with June Trayhorn of Eastman School of Music. His undergraduate degree is from West Virginia University and he has a varied career both teaching and performing and as a U.S. Navy officer.
The Bach Sonata BWV 1034 for Flute and Piano featured Andra Hawks on flute and Mr. Lin on piano. The audience was impressive - they clapped only at the end of the five-movement piece. Mrs. Hawks, who bills herself as a proud Navy wife, is currently finishing her doctorate at the University of Memphis. Her playing was stylish but our enjoyment was marred by the sound of her catching her breath before each phrase.
Mr. Lin's Organ Improvisation: The Spirit of J.S. Bach that opened the program was made-up of themes of Bach's best known pieces. Without Bach's strong structure the piece seemed rambling and overly long though well played.

13th Annual Bach Festival
Mary Charlotte Elia, mezzo-soprano; Natalia Kuznetsova, violin; Kai Lin organ & piano
Trinity Evangelical Lutheran Church, October 26, 2012
Review by John Campbell
It was the 13th annual Bach Festival of Trinity Lutheran Church leading into Reformation Sunday, two days hence, celebrating the role Johann Sebastian Bach's music has played through history in Lutheran congregations worldwide.
A special treat was to hear once again our friend Charlotte Elia. Her voice has matured in the seven year interim: the soprano of the past is now a mezzo moving in the direction of contralto. Ms. Elia's plan was to ease back into solo performance with one song but Music Director Kai Lin kept asking for more titles. We heard four selections, including Aria: Wie wohl ist mir, O Freund der Seelen (How happy I am, O Friend of souls), heard from the organ loft in the back of the church accompanied by music director Kai Lin at the organ and three selections from church cantatas with piano at the front of the church.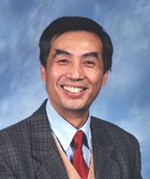 Mr. Lin opened the program with the Bach Fantasia in G Major, BWV 572 at the organ. He is a skillful musician and played this fun piece with a fine rhythm and happy spirit. The resolution of sustained tensions created by a returning figure in a filigree of delicate construction brought the piece to a close.
Played by Natalia Kuznetsova, the first selection from the front of the church, Siciliano from Flute Sonata, BWV 1031, was arranged by L. Auer for piano and violin. In the Prelude in D minor, arranged by A. Siloti the deeper tones of the violin were sweet as the bow danced on the strings. The piano was firmly supportive.
Next Ms. Elia sang with piano accompaniment: Tief gebückt und voller Reue (Bowed low and full of remorse) from the cantata Mein Herze schwimmt im Blut BWV 199 (My heart swims in blood). The song is one of guilty despair evolving to repentance and ending in joy found in God's salvation. This is a long song and we reveled in the glorious, lovely, rich sound of the voice.
In Sonata No. 1 in B minor, BWV 1014, for violin and clavier, Mr. Lin met the great demands that Bach has written for the keyboardist. The two instruments were equal partners in the last three movements after Ms. Kuznetsova's rocky start in the first, Adagio, movement.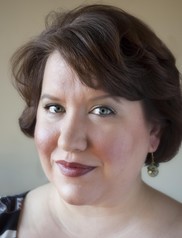 In Gott soll allein mein Herze haben BWV 169 (God alone shall have my heart) the piano line tripped along with glee as Ms. Elia sang this hymn of praise to divine love. There were quiet passages, stunning in their beauty, and lively exuberance in others. Steve's comment during the applause was "I now have a new favorite mezzo."
Two selections arranged for violin and piano came next, Sarabande from the English Suite No. 3 in G minor, BWV 808 and Allegro from Prelude, Fugue and Allegro for Lute and Harpsichord, WV 998. Ms. Kuznetsova played the Allegro dance movement exceptionally well with buoyance.
The closing selection, Gott ist unser Sonn' und Schild! from BWV 79 - The Lord God is Sun and Shield, is a song of repentance composed for the Feast of Reformation and speaks of the wished for togetherness of God and humankind. The duet gives God's voice to the piano. Variations on these few words gave us an exciting, high experience to close the program.
The handsome and youthful pastor, David Smith, added helpful liturgical information and translations to the program booklet. They are especially useful since Bach had such respect for the words of the Holy Bible. Pastor Smith acted as host for the evening and was available for meaningful conversation at the reception.
I cannot deny that we were delighted to hear Charlotte again after a seven-year hiatus and hope that she will continue to explore her naturally deepening voice in recital. We also congratulate Kai Lin for his persistence in putting together the best Bach festival he possibly can for each annual Reformation commemoration.

Bach Celebration Led by Kai Lin
Baritone Gregory Gardiner; Ya-Ching Chen, flute; Yun Zhang, violin
Trinity Lutheran Church, Norfolk, October 25, 2013
Review by John Campbell
The 14th Annual Bach Festival at Trinity Lutheran Church was a total musical success. The warm, intimate acoustic was very much like a parlor with a high ceiling. J.S. Bach's (1685-1750) Passacaglia and Fugue in C minor BWV 582 with Kai Lin at the organ followed Lin's spoken welcome. The stately, glorious passacaglia ostinato opening is stated in the pedal. The twenty variations begin with a feeling of painful longing from the manuals followed by an engaging variety of colors. A double fugue follows without pause. Half of the original theme and a transformed version of the second half are heard together at the beginning of the fugue. A counter subject enters immediately after. The three themes never appear in the same combination twice and Bach ventures into major key segments with ever lengthening statements. This expansion culminates in a Neapolitan sixth chord that leads into the coda related to the opening ostinato.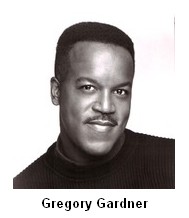 Greg Gardiner sang the BWV 56 Ich will den Kreuz-stab gerne tragen (I will gladly carry the cross) title aria with Dr. Lin at the piano. The text speaks of the burdens of life and of God's leading the singer through his troubles (plagen in German), sung in an extended, almost vocalise. "There at last I will lay my sorrow in the grave" is repeated four times, each time with illuminating variation. Then the warm, beautiful voice assures us that the Savior himself will wipe away our tears.
Ya-Ching Chen played from memory Bach's Partita in A minor for Solo Flute, BWV 1013 with a beautiful, soothing tone. The piece is a suite of popular Baroque dances: Allemande, Corrente, Sarabande and Bourée. Bach combines simple melodies with highly complex and contrapuntal writing with arpeggios and wide leaps which emphasize the chordal nature of his writing that allows counterpoint to come to the surface and is reminiscent of his writing for strings. Ms. Ya-Ching Chen is a highly regarded flutist and now plays with the Virginia Symphony.
Yun Zhang, who is the Virginia Symphony Orchestra associate concertmaster, played Bach's Partita No. 3 in E Major for Solo Violin, BWV 1006. From the brilliant Preludio to the tears in the sound of the Loure and the five dance movements that followed, all were played from memory. Although the piece has an Italian titled first movement the remaining six are titled as a French dance suite. The Loure has been described as a slow gigue and creates a majestic effect, contrasting with the high energy of the final Gigue movement with its illusion of polyphony from a single, unaccompanied melodic line. Between we have Menuette I and II played with vitality and precise accuracy and Bourée, a buoyant dance in two beats to the measure.
Greg Gardner returned with Dr. Lin on piano to sing J.S. Bach's Quia fecit mihi magna from Magnificat, using one of the Christian Church's most ancient hymns. This is the fifth movement and uses Luke: 1:49 as text: "Because He who is mighty has done great things for me, and holy is his name. " It was beautifully sung but much too brief to suit me.
Another Bach, Carl Philipp Emanuel Bach, Johan's son, wrote Sonata in A minor for Solo Flute, H. 562. C.P.E. Bach was famous as a church musician and composer in the Classical period. Most of the 1000-plus compositions were commercially successful. This solo piece for flute is often performed today and opens with Poco Adagio followed by two Allegro movements with many fast, precise notes played fluently by Ya-Ching Chen. This was joyous, even gleeful to hear.
Gregory Gardner, who teaches voice at Norfolk State University, often performs as baritone soloist in our area and beyond. With Dr. Lin at the piano we heard from Cantata No. 78 (Jesu, der du meine Seele) recitative and aria for bass Die Wunden, Näkron and Grab (The wounds, nails, crown and grave) and Aria: Nun, du wirst mein Gewissen stillen (Now you will still my conscience). In the first line there is a lovely, deep note on the word "Grab" (grave) which sets the tone for the song about the suffering of Christ who has triumphed and can offer the believer renewed strength in a time of stress. After a piano interlude creates a change of mood, the aria has the supplicant wrapping himself in Jesus' love. The repeats of your love will fulfill…me" were excitingly varied, with long-held notes. A lengthy piano coda followed.
Lin, with violinist Zhang, presented Violin Concerto No. 1 in A minor, BWV 1041 by J.S. Bach to complete the program. Written after 1717 when Bach left Weimar and moved to the secular and open-minded court of Prince Leopold of Anhalt-Cöten. In Leipzig he had the freedom to compose instrumental music and a talented ensemble to perform new works. These include suites for solo instruments and concertos, the Brandenburgs and three concertos for violin, including this one. The fluidity of the music was striking, especially in the slow movement which is longer than the other two movements together. The movement unfolds as a spacious conversation between the insistent bass motive of repeated notes and the free-spirited violin melody.

Back to Top
Back to Review Index
Printer Friendly Format
Home &nbspCalendar &nbspAnnouncements &nbspIssues &nbspReviews &nbspArticles Contact Us