A Concert of Parlor Songs at Virginia Wesleyan College
Hofheimer Theater, November 26, 2007
It was a sweet evening. How could it not be when the recital was titled Home Sweet Home and had five of Hampton Roads' finest performers and was hosted by Dwight Davis whose "From the Parlor" radio program is a long-time, popular Sunday afternoon feature on WHRO-FM.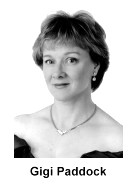 The quartet of singers opened with Home Sweet Home, written in 1829 by Henry Bishop (1786-1855). With Charles Woodward at the piano, soprano Georgeanne Paddock, mezzo-soprano Lisa Relaford Coston, tenor Kerry Jennings and baritone Christopher Mooney regaled the audience with some mighty four-part harmony. The music carried us back to a time when there was a piano in the parlor and people gathered to share music. A daughter was given piano lessons and if you were fortunate she had a good voice. Musical intensity built as Mr. Jennings sang Franz Schubert's (1797-1828) Serenade. Translated into English, this German art song had become widely popular in America.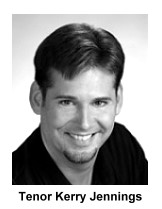 A moment of nostalgia for me was a duet by Gigi Paddock and Lisa Relaford Coston singing Whispering Hope (Alice Hawthorne, 1827-1902) my favorite church song when I was ten. It was just so powerfully exciting when the voices blended on the chorus. There were solos, duets and quartets, all done with a decorous restraint in songs that, at least with some, could easily slide into parody and overstatement. The emotionally valid interpretation and the camaraderie of the performers gave the evening a warm glow.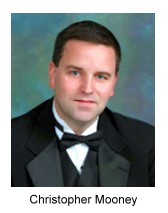 "I thought I saw Susanna dear, a-coming down the hill, the buckwheat cake was in her mouf, de tear was in her eye," and so goes Oh! Susanna from 1848 by Stephen Foster (1826-1864), the poster-boy for American popular song. Oh! Susanna was written for a minstrel show, only to become the marching song of the "forty-niners" on their way to search for gold in California. In the second part of the program this song ended a medley of Foster selections: Jeannie with the Light Brown Hair followed by Chuck Woodward rocking out on Camptown Races, My Old Kentucky Home and Beautiful Dreamer, presented in all their glory by the quartet. They were followed by an audience singalong that included several songs that were taught to me by my grandfather: In the Good Old Summer Time (1902, George Evans) Daisy Bell, better known as Bicycle Built for Two (1892, Harry Dacre), Grandfather's Clock (1876, Henry C. Work), Carolina in the Morning (1922, Walter Donaldson) and a dozen others.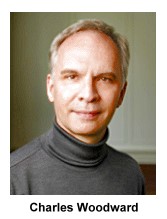 There are many CD's of this repertory. An excellent introduction with tenor John Aler and pianist Grant Gershon on Delos DE 3181 called Songs We Forgot to Remember includes several selections we heard: A Perfect Day by Carrie Jacobs-Bond (1962-1946), Kashmiri Song with poetry by Lawrence Hope set by Amy Woodforde-Finden (1860-1919) and The Lost Chord by Sir Arthur Sullivan (1842-1900), a total of twenty-five selections in all.



James Piano Quartet
at Virginia Wesleyan College
On Friday evening, April 17, 2009 the James Piano Quartet, founded by violist Joseph J. Nigro came to Hofheimer Theater to give a recital of music by Mozart, Honegger and Taneyev. Currently in residence at Sweetbriar College, the group has a repertory of popular chamber works, lesser known works and new works they commission. The group will collaborate with New York composer Noelle Wallach in 2009-2010 performing music written for them.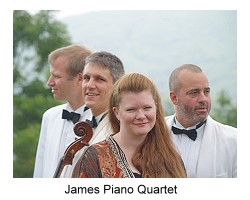 Violinist Jana Ross joined Mr. Nigro in the first selection Duo in G K. 423, mostly written in Salzburg in the summer of 1783 by W.A. Mozart (1756-1791). The two independent musical lines meld playfully. The instrumental tones are sweet and the communication between the players was excellent. The beautifully open sound of the violin went on its way, though a dissonance is sometimes created by the viola in the allegro first movement of this sunny, elegant music. The adagio that follows begins with a somber mood but soon, as if the sun came out, the joy comes flooding into this short movement. The rondo, circle of recurrence, movement is of brilliant instrumental sound that remains as the tempo accelerates. There is a momentary pause and the theme recurs with a sweet embrace of lines and eye-to-eye communication from our happy, committed performers.
After the applause died down, Mr. Nigro waved the pianist Nicholas Ross onto the floor, while Mrs. Ross took a seat with the audience. Sonata for Violin and Piano #28 by Arthur Honegger (1892-1955), a Swiss born French composer and a member of Les Six, was written in 1920. By way of introduction, Mr. Nigro told us that the quartet is working on a recording of Honegger's complete chamber music. Though challenging for the players, the audience will hear only pleasant melodies. If you take piano music by Satie, slow it down, add a large measure of sadness in an angular solo line interspersed with phrases on the viola, you will have an idea of how Honegger sounds. In the andante vivace movement a fractured duet follows. His musical language is very French but Impressionism has given way to the pain of life post World War I. The allegro moderato section has a somber piano solo that gives way to joy. The viola calls us back into gloom. The ending just dies away. The allegro non troppo is a duet tune that marches along. Dynamic viola phrases blend with continuing piano - a dance of sorts but the heaviness never completely goes away.
Sergei Taneyev (1856-1915) was Tchaikovsky's favorite composition student at the Moscow Conservatory (1866-1875) and a noteworthy pianist who gave the first performance of all of Tchaikovsky's works for piano and orchestra. Taneyev is best remembered for his monumental book on counterpoint. Invertible Counterpoint in the Strict Style was published in English in 1962. At age 29 he reluctantly accepted the post of director of the Moscow Conservatory. Four years later he resigned. It distracted him from composing, though he did continue teaching his counterpoint classes.
We heard Piano Quartet in E, Op. 20 composed in 1908 with cellist Andrew Gabbert joining in to complete the quartet. Nick Ross, who is originally from England, found what is perhaps the last copy of the Taneyev quartet in a London shop. From the brilliant Romantic opening, the sound is rich and full. As the instrumentalists broke into individual lines they created a display of colors, a kaleidoscope of shifting moods ranging from somber to playful. Think of a bee flying quickly form one flower to another in a garden of hot reds, sunny yellows, chaste white, cool blues and even deep purples, all with a mid day clarity and you will get the feeling of the Allegro brilliante movement.
Adagio piu tosto largo is reflective in mood and meltingly beautiful. Passionate piano playing leads us into an intense, driven main theme that may have been the inspiration for any number of popular love songs from the 1940s and 50s - think Vaughan Monroe or your favorite crooner. The theme appears in many variations, all interesting and all beautiful. After all, Taneyev wrote the book on counterpoint.
The allegro molto finale is a fury demanding virtuoso playing and receiving it from each player. There is a brief, solo piano passage that briefly shifts the mood to calm, only to plunge once again into an inferno of intensity. Only occasionally did I find it emotionally overwhelming. In such a short time we are tumbled head-over-heals into a maelstrom of musical ideas. As this subsides like a carousel winding down, he returns to the love song from the second movement but again the intensity builds as if he must squeeze in one more variation before he releases us from ecstatic surrender.
The quartet is outstanding. The communication among them as they create the music is superior and the relaxed, open, communication in word and playing effectively draws the listener into the experience. My only regret is that they are not local! They will be performing at the 2009 Wintergreen Summer Music Festival and Academy in Wintergreen, Virginia, which runs from July 6 to August 2. Visit www.wintergreenperformingarts.org
Having the program projected on a screen above the players rather than on a printed handout made extra work for this writer but otherwise worked well. I could get used to this way of saving paper and ink. Engaging the audience visually in this way heightened my focus and I heard no complaints from friends in the audience.
Printer-friendly format
More Virginia Wesleyan

Back to Review Index

Back to Top

Home &nbspCalendar &nbspAnnouncements &nbspIssues &nbspReviews &nbspArticles &nbspContact Us