Robert Shoup Conducts Virginia Symphony's Americana
&nbsp&nbsp&nbsp&nbsp&nbsp The first half of the Americana program by the Virginia Symphony in late May at Regent University's Theater included four fine pieces of music by American composers. Charles Ives' (1874-1954) Variations on America, composed for organ was orchestrated by William Schuman (1910-1992) in 1963. The melody is used in Great Britain for God Save the Queen but was a hymn tune in Ives' America. Composed when Ives was seventeen, the piece is an early experiment in polytonality and is full of misplaced fanfares and mock solemnity. To quote the program notes, "We can be sure that Queen Victoria surely would not have been amused." Next came Samuel Barber's (1910-1981) Adagio for Strings in its orchestrated version and two pieces by Copland. His songs featured Lisa Relaford Coston, mezzo-soprano in Ching a ring chaw, Pretty Horses, At the River and Wall of Zion. Her singing was marvelous. In Copland's Lincoln Portrait, Channel 13 News anchor David Allen, a trained opera singer, was an excellent narrator of the moving text.
&nbsp&nbsp&nbsp&nbsp&nbsp The symphony did a fine job of playing throughout, though the quality of the music in the second half left me appreciating Ives, Copland and Barber even more.
&nbsp&nbsp&nbsp&nbsp&nbsp After intermission we heard Morton Gould's (b.1918) American Salute which uses the folk tune When Johnny Comes Marching Home followed by George Chadwick's (1854-1931) Jubliee. On the way out of the theater an older gentleman asked me if Ives studied with Chadwick. I explained that Ives studied with Horatio Parker who studied with Chadwick. I went on to say that Ives was lampooning the excess of German bombast found in much of American composition in this time.
&nbsp&nbsp&nbsp&nbsp&nbsp Jay Unger's Ashoken Farewell, so familiar from Ken Burns' Civil War on PBS, loses its poignancy when played by a full orchestra. Richard Rodgers' Victory at Sea opened the second half. Written for the NBC miniseries on the Navy's role in World War II, it had many melodies with little development and a lot of crash and bang. The Regency Theater audience received this music with great enthusiasm.

Virginia Symphony and Verdi's Requiem
&nbsp&nbsp&nbsp&nbsp&nbsp As the last chord died away it was very clear that this was the experience of a lifetime - or at least my lifetime. Hearing the Verdi Requiem live for the first time was exhilarating. For months we had looked forward to hearing Robynne Redmon and Barbara Quintiliani sing in those duets and solos, trios and quartets.
&nbsp&nbsp&nbsp&nbsp&nbsp It was thrilling to hear the women sing so well. The tenor Rául Melo sang beautifully. The bass Ding Gao sang well on Sunday though on Saturday night he was having some difficulty in the demanding loud passages.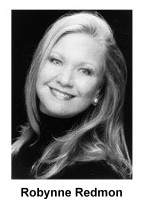 &nbsp&nbsp&nbsp&nbsp&nbsp The chorus is the key element in this sacred operatic piece and the Virginia Symphony Chorus' singing under Chorus Master Robert Shoup was precise with brisk, exciting tempos. JoAnn Faletta's conducting was energic and the overall sound of chorus, orchestra and soloists was well paced and coordinated. The mezzo-soprano part is long and demanding and Robynne Redmon was in great voice and performed consistently throughout. Barbara Quintiliani's powerful voice cut through with a laser clarity when Verdi required it. The sweet vocal blends of the women's duets indicated a meeting of minds and an outstanding cooperation. As I said before, the experience of a lifetime.

Mahler's The Song of the Earth at Virginia Symphony
&nbsp&nbsp&nbsp&nbsp&nbsp Gustav Mahler (1860-1911) wrote Das Lied von der Erde in 1907 - 1910 in the same time frame that he wrote symphonies Eight, Nine and Ten (unfinished). His music is an expression of his intense spiritual experiences. He uses a large orchestra with extremes of color for both voice and instrument. Is he trying to create a state of rapture in the listener, one in which the listener is transfixed by the beauty of the immediacy and power of the moment? He overwhelms with the power of the whole orchestra and contrasts it with the delicacy of chamber music or the fragility of the sound of a solo instrument, sometimes the human voice.
&nbsp&nbsp&nbsp&nbsp&nbsp Approaching the performances of the Virginia Symphony on February 28 and 29, 2004, as a gift of committed music making is appropriate. This was a first performance of the work by the orchestra, its excellent conductor JoAnn Falletta and the singers Robynne Redmon, mezzo-soprano and Thomas Rolf Truhitte, tenor. In many ways a work in progress, it offered the Tidewater listener the excitement of something fresh and new.
&nbsp&nbsp&nbsp&nbsp&nbsp Das lied von der Erde is an example of European musical Orientalism. The text of the six songs came from an anthology of poems , The Chinese Flute, collected by a young German poet Hans Bethge. Virginia Symphony's musical director described what Mahler achieved in a recent issue of Port Folio Weekly. "Choosing to set Chinese poems and finding them together with Eastern pentatonic harmonies, Mahler . . . produces a work of great profundity, in which human life and death are presented as transit stages in the ever renewing process of the earth . . ."
&nbsp&nbsp&nbsp&nbsp&nbsp The first of the six songs which make up this work titled Symphony for contralto, tenor and large orchestra opens with a torrent of orchestral sound that threatens to overwhelm the singer at any moment. Mr. Truhitte proved his vocal power as Siegmund in Die Walküre last season with Virginia Opera, but this song, The Drinking Song of Earth's Sorrow, with its yearning intensity is a major challenge. Is it Maher's way of expressing his feeling of being overwhelmed by his young daughter's death and his own failing heart?
&nbsp&nbsp&nbsp&nbsp&nbsp A singer friend suggested that Mahler may have revised the piece had he lived to hear it performed. He died six months before the premier. But I wonder. Fate and human life are not predictable. We are often overwhelmed and we handle it as well as we can. Mahler brought a deeply lyrical pathos to soothe our hearts.
&nbsp&nbsp&nbsp&nbsp&nbsp The second song, The Lonely One in Autumn, with its heart weariness and gentle but bitter tears, is given to Ms. Redmon. Her voice was powerful with a lovely, even tone and her interpretation transparent. I found her holding the score in her hands a barrier to the usual communication between singer and this listener but I also learned that it is the protocol for orchestral performance because of the formality of the occasion.
&nbsp&nbsp&nbsp&nbsp&nbsp The singers take turn about. Of Youth, with its text that paints a serene scene of friends in an oriental pavilion set in a lovely and orderly garden, is sung by the tenor. Beautiful, orderly singing flowed out. This is followed by Of Beauty where the female voice caresses lovely music which continues until the text describes horsemen riding into the scene. Suddenly orchestral intensity overwhelms what had been a serene reflection on beauty. But they pass and her reverie turns to remembering the handsome horsemen with longing.
&nbsp&nbsp&nbsp&nbsp&nbsp The Drunkard in Spring, with its world weariness and intensity forged by experience, is quite a lot to demand from a young singer. With experience this fine tenor will achieve this depth of interpretation and I want to be there in the audience when he does. These five songs make up about half of this one-hour piece.
&nbsp&nbsp&nbsp&nbsp&nbsp Though much of it is instrumental, the last song, The Farewell, makes up the remainder of the piece. Ms. Redmon used her strong, lovely voice to give us a rich experience of the text on mankind's contact with the earth, its beauty and at last, peaceful rest. We die but spring comes again, the earth is renewed once and ever again. Ms. Redmon wore a plain but elegant floor-length dress. She told us her goal was to serve the music, not to draw attention to herself!
&nbsp&nbsp&nbsp&nbsp&nbsp I had never heard a live performance of Das Lied and recordings vary in balance between the voices and the orchestra. On most recordings the orchestra at times overrides the voice as in DG 413459-2: Berliner Philharmoniker with Carlo Maria Giulini conducting Brigitte Fassbaender, alto and Francisco Araiza, tenor. This seems natural.
&nbsp&nbsp&nbsp&nbsp&nbsp There is a live recording with James Levine conducting the Berliner Philharmoniker with soprano Jessye Norman and tenor Siegfried Jerusalem (DG 948-2). Here, Mr. Levine restrains the orchestra and emphasizes the rich variety of colors and that allows the voices to be heard. This is my favorite recording of this work.

Billye Brown Youmans with the Virginia Symphony
&nbsp&nbsp&nbsp&nbsp&nbsp It was a delicious sample of Songs of the Auvergne by Joseph Canteloube (1879-1957) presented by the Virginia Symphony Orchestra, first in Williamsburg and on March 20, 2004 at Hampton Roads Academy in Newport News. With JoAnn Falletta on the podium and Charles Woodward at the piano, Ms. Youmans sang three pieces: La Pastoura als Cams (The Shepherdess Afield) , Baïlèro (Shepherd's Song) and Trois Bourées which includes three brief texts with wonderful oboe solos between poems.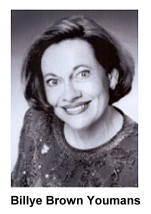 &nbsp&nbsp&nbsp&nbsp&nbsp Our singer was glamorous in a beige gown with a top with pearl and silver sequin designs. In the first song Ms. Youmans communicated the sense of a young shepherdess who is charmed by a handsome gentleman and invites him to tie his horse to a tree, but while he does she merrily runs away. In the Shepherd's Song the shepherd is invited by a shepherdess to bring his flock to her side of the stream where the flowers are in bloom and the grass is greener. Our singer used her hands as she offered us a gift of this happy song. The song opened with romantic piano runs while the strings played with panache.
&nbsp&nbsp&nbsp&nbsp&nbsp Such drama from the singer totally charmed and enthralled the audience. L'aïo de Rotso (Water from the Spring), the first of the Three Bourées based on folk tunes, encourages young women to drink wine not pure water if they want to marry. Ound' Onoren Gorda? (Where Shall We go to Graze?) tells the story of a shepherd who plans to take his sheep to graze by the river. He suggests to his shepherdess "we'll let our sheep graze among the flowers while we make love all day long"!
&nbsp&nbsp&nbsp&nbsp&nbsp The piano and cello opened the third song and were joined by violin and then voice on Obal, Din Lou Limouzi (Down there in Limousin there are lots of pretty girls but here in the Auvergne country men are faithful when they love you).
&nbsp&nbsp&nbsp&nbsp&nbsp Ms. Youmans spoke briefly about her quest to sing these pieces in the correct dialect of the Auvergne region of France and how it became an international search, starting with ODU's French Department and then talking with Luce Pangle of Alliance Francais of Tidewater. Along the way she learned that the Auvergne dialect is the language of the Troubadours and dates back to the 10th century. The roots are Turkish, Spanish and French. The language has gone through many changes and the dialect varies from village to village. Finally, Luce Pangle had a friend in France whose parents came from the Auvergne. An hour's conference call solved the problem and gave us a performance with an authentic diction. What dedication! Here's hoping the symphony and Billye Brown Youmans give us more of Canteloube's settings.

Virginia Symphony's Mozart Celebration
&nbsp&nbsp&nbsp&nbsp&nbsp Born Johann Chrysostom Wolfgang Amadeus Mozart on January 27, 1756 in Salzburg, Austria, he lived only thirty-five years but the world of music was irrevocably changed by his being here. As a musical child prodigy his ambitious and musically aware father, Leopold Mozart, saw to his training and traveling to centers of culture in Europe to perform. Mozart was an inquisitive sponge, absorbing musical styles and knowledge in Italy, London, Paris, Vienna and a host of other cities. The Grove Dictionary of Music states: "His style essentially represents a synthesis of many different elements, each taken for a while into his idiom, then in part rejected, in part absorbed. The melodic beauty of his mature music with its formal perfection has rich textures and harmonies, colored by Italian opera and rooted in the traditions of his homeland."
&nbsp&nbsp&nbsp&nbsp&nbsp When Amadeus was six Mozart's father became an impresario for his children, deciding that his son could be a source of funds and prestige far greater than his own musical position in Salzburg. The first year he took young Amadeus and his eleven year old sister Nannerl on the road in Austria and Bavaria using Vienna as a base and made several trips to Hungary. The next three years (1763 -1766) saw the Mozarts as itinerant musicians touring the cities of Europe.
&nbsp&nbsp&nbsp&nbsp&nbsp Our friend George Corbett, who plays the oboe with the Virginia Symphony and performed in the Christ and St. Luke's Mozart Birthday Celebration, told us at the reception that the Symphony's Mozart program was not to be missed. George's enthusiasm grew out of playing that morning with the Virginia Symphony at the "Coffee Concert" at the Ferguson Center for the Arts at Christopher Newport University.
&nbsp&nbsp&nbsp&nbsp&nbsp The program, titled simply Music of Mozart, with guest conductor Scott Yoo included Symphony No. 17, K. 129, written when Mozart was sixteen and Symphony No. 40, K. 550, written when he was thirty-two. Between the two symphonies a very talented and young Stewart Goodyear was soloist for Piano Concerto No. 21, K. 467. We attended the Chrysler Hall performance as George's guests and found visiting conductor Scott Yoo to be a kinetic conductor who is so enthralled with the music that he literally dances with his whole body as if giving birth to the music. What joy and excitement was in every measure and how true to Mozart's spirit!
Printable Version
More VSO
Back to Top
Review Index
Home &nbspCalendar &nbspAnnouncements &nbspIssues &nbspReviews &nbspArticles Contact Us