Art Song Recital by Tenor Orson Van Gay II
and Pianist Jason Paul Peterson
Ghent United Methodist Church is presenting a concert series of seven Sunday afternoon programs from March 7 through May 16, 2010. Tenor Orson Van Gay, an Old Dominion University senior opened the series with an art song recital with Jason Paul Peterson at the piano. Dr. Peterson is Ghent UMC music director, a full time faculty member at ODU and concertizes around the US and Europe. His doctorate is from Peabody Institute and he is also a Fulbright scholar.
The program notes tell us that Mr. Van Gay, who is originally from Beverly Hills, has an interesting background as a television performer. In Tidewater he has been a member of the Virginia Opera Chorus in several productions, winner of state and mid-Atlantic regional NATS competitions and singing co-host for the Miss Virginia Pageant for two years.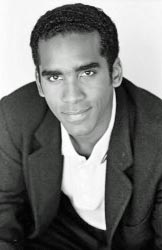 In the first half of the recital Mr. Van Gay sang songs by Neapolitan composers Francesco Paolo Tosti (1846-1916), Ruggero Leoncavalo (1857-1919) and Ernesto de Curtis (1875-1937) and a Puccini (1858-1924) aria from La Bohème. With a liquid silver tone in his lyric tenor voice and confident clarity of text he sang Ideale and Non t'amo piu (I no longer love you) by Tosti. There is a compelling urgency in his tone that wins the listener's heart. His spoken introductions were informative and showcased his charisma and rapport with his audience. Leoncavallo Matinatta (Morning) has a happy, up-tempo energy. Though the piano lid was fully open the balance between voice and instrument was just right. This equal partnership continued in the de Curtis Non ti scordar de me (Do not forget me) with a story of a cold, sunless land. The matter-of-fact piano was a perfect foil for the lush vocal that goes for tears.
The familiar Puccini aria from La Bohème, Che gelida manina (What a frozen little hand), was wonderful. Top notes were perfect and the vulnerability and beauty throughout caught us in the thrall of anticipated greatness for this young vocalist as he builds a career.
After intermission Mr. Van Gay sang four Aaron Copland (1900-1990) settings from Old American Songs: Long Time Ago, Simple Gifts, The Little Horses and At the River. Sometimes operatic voices will overwhelm these simple settings but in this performance the text was clear. He cherished the words with a open naturalness and Mr. Peterson's light touch on the piano kept the balance except when the piano played alone, continuing the mood of the text. It all came out just right. The closing song, Dein ist mein ganzes Herz (My heart is yours alone) from the operetta Das Land des Lächelns by Franz Lehár came alive with the over-the-top energy found in operetta. The delivery was always lyrical with apparently effortless high notes.
The encore was Verdi's La donna è mobile (Rigoletto) with all stops out. Hopefully the audience will grow larger as the Ghent UMC concert series continues. Details are on www.artsongupdate.org.

Pianist Jason Paul Peterson Plays Chopin and More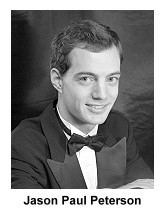 A piano recital by Music Director Jason Paul Peterson capped the Ghent United Methodist Church 2010 Concert Series on May 16th. It was the pianist's show – not even a page turner was there since he played the entire recital from memory. The spoken introductions from the piano in his clear, resonant voice gave us information to enhance our understanding of what we were about to hear.
First we heard Sonata in A Major, K. 331 by Mozart. The opening theme has a childlike simplicity and was played with a light touch. The six variations that followed had passages of lyrical grace and whimsical flights, sometimes brilliant, at others great urgency in a simple passage. The stately Menuetto movement was gentle, even lyrical, followed by frisky, quick passages that made great demands on the performer. Mr. Peterson's intensity of focus served him well in the closing Ronda Alla Turca, played at a breathless clip. According to the spoken introduction, it was a sort of satire on the whole Turkish musical fetish of Mozart's day.
The rest of the program, including an encore Mazurka in C Major, Opus 24, No. 2, was devoted to the music of Frédéric Chopin (1810-1849) in this his 200th birthday anniversary year. Polonaise-Fantasie in A flat Major, Op. 61 from 1845-46 juxtaposes music of a stately ceremonial procession of raw passion, elemental in its strength, as an outlet for Chopin's patriotic feeling against the harmonic daydream of a fantasie. This is music cut off from the usual structural development of classical form – music that seems to go into a daze with static harmony and hypnotic monotony in a series of two or three chords. The effect is music of intensity, enfolding beauty often touched by sadness and a rush of poetic feeling, notes that hurry us onward against long lines that drift into a relaxed, otherworldly pace.
After intermission the contrast of tinkling notes against the grand and stately flow of Scherzo No. 3 in C-sharp minor, Opus 39 (1839) made a powerful impression. Of Chopin's playing it is said "it was both powerful and rhythmically subtle, with astonishing evenness of touch." (Oxford Dictionary of Music). The popular notion of Chopin as a consumptive, drawing-room balladeer is a leftover from the Victorian era.
Chopin was born in Zelazowa Wola, Poland near Warsaw. His mother was Polish and his father was French and taught French in Warsaw where Chopin grew-up and was educated in the conservatory there. After concertizing in Germany, Austria and Poland, Chopin settled in Paris in 1831. He was popular as a concert pianist but soon his teaching provided enough income for him to stop concertizing and compose. He taught piano and wrote many easier pieces for his students, mostly young ladies of the French aristocracy. This provided a good deal of unstructured time for his playing and composition for his own satisfaction and a few intimate friends.
Chopin wrote his music as he wanted it played. He was a stickler for strict time, always having a metronome on the piano when giving lessons and having students play lots of Bach and Mozart. Chopin used only abstract titles for his pieces and there are no programmatic implications to his music. Dr. Peterson was true to the spirit of Chopin and selected compositions from his mature works. He introduced Sonata No. 3 in B minor, Op. 58, telling us how Chopin was a composer of large forms as well as the always popular shorter ones. Of the four movements, the third, Largo, has a broad, open, comfortable feeling as if the pianist is singing a beautiful, bel canto song. The emotionally evocative Largo was followed by the brilliant pianism of the Finale: presto non tanto; agitato with incredibly fast runs and power chords. With the pianist's intense concentration and efficient use of finger motion it is not surprising that he received a grant from the Chopin foundation of the United States and subsequently became the first-ever four-time recipient of the award.

Soprano Sarah Adams Hoover's Deep Exploration of Melodie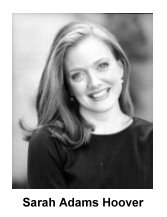 How often have you heard songs by French composers Georges Hüe, Cécile Chaminade or Lili Boulanger? Soprano Sarah Adams Hoover appeared as guest soloist at Ghent United Methodist Church with Music Director Jason Paul Peterson at the piano on April 11th in what is proving to be an exciting 2010 concert series. As fellow doctoral candidates at Peabody Conservatory they had talked of working together. This was their first collaboration on a program they would repeat out of town later in the week. Titled "Music for the French Salon," we also heard French songs (melodie) by Camille Saint-Saëns, Reynaldo Hahn, Erik Satie, Francis Poulenc and piano music by Frédéric Chopin - a Parisian at heart.
In addition to presenting insightful recitals, Ms. Hoover sings in oratorio, opera and chamber music throughout the United States. As a teacher she has a voice studio and appears at workshops and master classes: Washington Opera's Summer Institute, Shenandoah Conservatory, Levine School of Music and National Association of Teachers of Singing (NATS). Originally from Washington, D.C., she currently lives with her husband David Ware and daughter Helena in Cold Springs Harbor, NY.
There were several songs from the French salon that were new to me. The opening, Le bonheur est chose légère (Happiness is a delicate thing) by Saint-Saëns, was one of them. It has a soft, sustained vocal line and speaks of the fleeting nature of happiness.
After three familiar songs by Hahn, Dr. Peterson played Chopin Mazurka in A minor, Opus 17 no. 4 with a dreamy, relaxed flow as if Chopin had invented cocktail piano but with a certain intensity. The pianist's complete immersion in the music was visible in his animated intensity as the music seemed to flow through his body.
More music new to this reviewer followed - three songs we had never heard by impressionist Georges Hüe (1858-1948) . Because Hüe did not change from an Impressionist musical language to Modernism his music has been neglected. In Sur l'eau (On the water) Ms. Hoover's voice created a sense of mystery. A thin sliver of a crescent moon illuminates a scene on the river where a rose gently rocks on the waves. The singer's beloved is silhouetted there singing a melancholy song where the rose she tossed sways as she watches. The gentle wave motion is in the piano, the longing in the singer's voice. J'ai pleuré en rêve (I wept in a dream) is a most intense song of lost love in both piano and voice. In D'avoir tenu vos chères mains (To have held your dear hands) the lover speaks of his hyper-alert state of synesthesia caused by such intense infatuation.
This was also our first live hearing of works by two other composers, Cécile Chaminade (1857-1944) and Lili Boulanger (1893-1918). The Chaminade songs are familiar from a CD by Annie Sophie von Otter: Melodies: Mots d'amour (DG 289-47133-2). Hüe and Boulanger were both winners of the Prix de Rome for composition while studying at the Paris Conservatory. Chaminade was born in Paris and studied with various teachers. Her attendance at the conservatory was arranged by Bizet who called her "little Mozart." She was a fine pianist and performed her music in many concert tours around Europe, especially in England from 1892. This charming and often disarmingly elegant salon music was much enjoyed in its day.
We heard five of Chaminade's 140 songs. Charm and exuberance characterize this experience as communicated by Ms. Hoover who created the characters in the songs with unfailing skill in gesture and voice. The piano marches along joyously in Bonne humeur (Good cheer), but is more somber in the nostalgic reminiscence of Ma première lettre (My first letter) and is over the top in L'Été (Summer): "Summer comes, sing! Sing!" The runs in a wildly expressive piano accompaniment create bird songs as the vocal aria marches along.
We heard the first five of the thirteen songs of Boulanger's Clairières dans le ciel (Clearings in the sky). The opening song seems to continue the summer joy of the previous set but soon descends into a sadness that grows deeper with each selection. Ms. Hoover's voice, so delicate, so precise, is a model of French sound. In the first song she evoked tears from this listener. By the fourth song the sad intensity is embedded in a rushing flood of notes as she sings of a fountain seeming to bubble in the poet's heart. I was so drawn-in by the experience that I just had to hear the entire cycle. See the following review.
The program continued with Sonatine – Modéré for solo piano. Played from memory, the pianist looks out and up as if he sees an object far away. Ms. Hoover gave us Erik Satie's Trois Melodies, capturing the subtle humor in La Statue de Bronze, the silliness of the girl in Daphénéo and the fun in Le Chapelier (The Mad Hatter) whose watch runs three days slow but he insists that it's always greased with the finest quality butter! She closed with Francis Poulenc's gushy cabaret song Les chemins de l'amour (The paths of love). As an encore she sang Paris in New York by Vernon Duke.
This year's concert series raised money for maintenance of the church's Casavant pipe organ. Perhaps next year the series could raise money to buy a piano worthy of Dr. Peterson's skill and talent.

Jason Paul Peterson Talks about Playing Chopin
After the mostly Chopin recital reviewed in Issue #79 (May, 2010 Artsong Update) I asked Jason if he would answer some questions I had about his preparation and internal experience as he plays such a lengthy program from memory.
JC: How do you mentally prepare for a major performance like the one Sunday?
JPP: The mental aspect of concert preparation is a very important one; even the greatest pianists like Horowitz, Rubinstein and Brendel have been prone to memory slips from time to time, and so preparation has to be extremely thorough.  I try to always have a strong grasp of the large-scale form- key areas, modulations, thematic material, and so forth, and to rely as little as possible on motor memory.  Another strategy which is enormously helpful for me is to practice the work in other keys; this helps cement the harmonic relationships in my mind very strongly and reduce the reliance on motor memory.
I also believe very strongly in the value of mental rehearsal away from the piano; this is something that Glenn Gould was fanatical about.  Before a concert I try to run through the entire program mentally, and if there are any places where I can't remember details, I go back to the piano, review them, and try again.
JC: Where is your focus while you are playing?  Do you evaluate what just happened or only focus on the moment as you flow the music onward?
JPP: While playing, I try to keep my focus as much as possible in the present moment.  It's quite amazing, but if I really stay focused on the present moment I feel that the audience stays there with me. Of course, one can't be 100% in the present moment, as one must also be considering the large-scale form of the work.  I do try to avoid as much as possible the urge to critique and judge during the performance; due to the heightened sense of awareness during a performance, I'm always able to recall afterwards nearly every little thing that didn't go as I planned anyway.  Along those lines, simply performing a piece in public is a wonderful way of cementing it in one's memory.
Printer friendly format
More GUMC


Back to Top
Back to Review Index
Home &nbspCalendar &nbspAnnouncements &nbspIssues &nbspReviews &nbspArticles Contact Us