Liedermorgen at Virginia Wesleyan:
What a Grand Way to Start the Day!
&nbsp&nbsp&nbsp&nbsp&nbsp Mary Charlotte Elia, soprano and George Stone, pianist gave a recital at Hofheimer Theatre on Thursday morning, April 3, 2003 at 11 am. The program was billed as an introduction to German art song. The audience was made up of German language students, teachers and several hard-core art song aficianados and friends of the vocalist.
&nbsp&nbsp&nbsp&nbsp&nbsp Ms. Elia, who has performed in group programs regularly this season, has decided to become a solo recitalist. For next season she already has three recitals planned with more to come. This is very exciting news.
&nbsp&nbsp&nbsp&nbsp&nbsp The recital opened with two Mozart (1756-1791) songs: Als Luise die Briefe (When Luise burned the letters of her unfaithful lover) and An Chloë (To Chloë). These songs of youthful love are well chosen for this young woman. She sings them with passion, good vocal control and a freshness as if they are just this moment being written. Her accompanist George Stone proved a fine partner in the entire program.
&nbsp&nbsp&nbsp&nbsp&nbsp Schubert's An Sylvia is his only setting of a text by William Shakespeare. It led the set of three Schubert songs. The text is in praise of Sylvia: "Is she kind as she is fair? For beauty lives with kindness ... to her let us garlands bring." An die Musik (To Music) with a text by von Schober, an intimate friend of Schubert's, has a hymn-like tune in the piano music. It called for a sweetness of tone and a smooth line from the singer and we were not disappointed. My friend Suzanne found Nacht und Träume (Night and Dreams) to be her favorite of the concert. It elicited a tear from both of us. It is interesting that the accompaniment is a repeated figure that changes very gradually, reminding me of music created by the minimalist composers of today. The text is in praise of the healing of the night in the hearts of sleeping mankind and of our longing for a return of night and dreams to soothe us when daylight comes once again.
&nbsp&nbsp&nbsp&nbsp&nbsp Ms. Elia is a passionate exponent of the music of Clara Schumann (1819-1896) and performed two of her works. Warum willst du and're fragen (Why will you question others) takes on the doubt of a lover by assuring him he has only to look into her eyes to see her love, her most passionate love. The text of Liebst du urn Schönheit says If you love for beauty or youth or treasure do not love me but if you love for love, I'll love you evermore. The amazing power of our singer doing the last line evoked spontaneous applause from our otherwise well-behaved audience.
&nbsp&nbsp&nbsp&nbsp&nbsp The last song in this set was Robert Schumann's Widmung (Dedication) and is on a text by Frederick Rückert, as are all three songs in the set. Compared to Clara's settings Robert's is overheated. Perhaps Clara's music has a greater appeal to the younger generation than her husband's. Again Mr. Stone's contribution was outstanding.
&nbsp&nbsp&nbsp&nbsp&nbsp A set of three Johannes Brahms' songs closed the program. Dein blaues Auge (Your blue eyes), a song of psychological honesty in text and setting was performed in a moving straightforward way. In the droll, comedic Vergebliches Ständchen (Futile serenade), the singer's eyes tell the story with very subtle gestures and brought a chuckle to this listener. "He: Open the door for me. She: My Mother has advised me well. He: The night is so cold that my heart will freeze. She: Let your love die, ... Go home to bed and rest! Good night, my boy." Von ewiger Liebe (Of eternal love) with its dark-night-in-the-forest setting uses the piano for scene painting and the vocal part has a true heaviness when the lines "Iron and steel can melt; Our love will have to last forever."
&nbsp&nbsp&nbsp&nbsp&nbsp Ms. Elia has a natural affinity for the German language, with clear diction and precise pronunciation. Her presentation leaves me wanting to hear more. She is working on a Hugo Wolf program and we'll keep you posted.
&nbsp&nbsp&nbsp&nbsp&nbsp A graduate of Virginia Wesleyan College where she studied voice with Billye Brown Youmans and Emily Stauch, Ms. Elia was chosen to participate in a master class conducted by Elly Ameling and currently serves as soprano section leader at Larchmont United Methodist Church in Norfolk where she was heard in Rossini's Petite Messe Solenelle on Sunday, May 4th.

Beloved Soprano Sings Again
&nbsp&nbsp&nbsp&nbsp&nbsp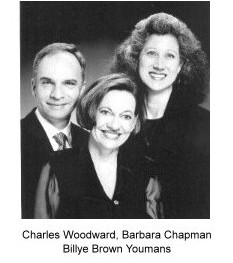 When Billye Brown Youmans, soprano, stepped forth to sing at Hofheimer Theater at Virginia Wesleyan College on Monday, September 15, 2003, there was a hush. We were waiting to hear her "new" voice after several months of rest. Ms. Youmans sang through a vocally challenging program with beauty, drama and a new clarity of vocal tone.
&nbsp&nbsp&nbsp&nbsp&nbsp Charles Woodward, with clear articulation of musical line, was at the piano for the opening songs: The Divine Image from Ralph Vaughan Williams cycle Ten Blake Songs and Lakol Z'man by Ben Steinberg, a setting of "To everything there is a season and a time ..." from Ecclesiastes.
&nbsp&nbsp&nbsp&nbsp&nbsp Between each musical set there were appropriate readings by various readers to unite the sets. Barbara Chapman on harp played Steve Heizeg's exciting piece Sky Loom. The two sections Threaded Sky: Drawings and Woven Sky: Night Chant of Moon and Stars were exciting and finely played by Ms. Chapman. The music had a haunting ethereal quality which she captured for the pleasure of us all.
&nbsp&nbsp&nbsp&nbsp&nbsp Psalm 148 set by Ned Rorem from Cycle of Holy Songs opened the set. Rorem demonstrates his mastery of English words well set and Ms. Youmans caught the great excitement of this Psalm that admonishes all things and people to praise the Lord of Creation. Three settings of Psalms followed: Adonai Ro-I (Psalm 23), "the Lord is my shepherd, I shall not want" was set by Gerald Cohen and was sung with a smooth, lovely vocal line. After a short reading the Psalm 121: I Will Lift Up Mine Eyes Unto the Hills, whence cometh my help was sung. Set by Kevin Oldham, the soothing thought of being protected in all ways and at all times was much appreciated by this listener.
&nbsp&nbsp&nbsp&nbsp&nbsp In the second part of the program Carolyn Green Myers, soprano and mezzo-sopranos Lisa Relaford-Coston and Kathleen Franz joined Ms. Youmans to form a quartet for Gustave Holtz's Choral Hymns from the Rig Veda accompanied by Barbara Chapman on harp: Hymn to the Waters, Hymn to Vena and Hymn of the Travelers. Here again we have settings of poetry celebrating transcendent events in our lives, the sun rising in the mist, water that flows for our healing and a request that the mighty one might guide us and make our life's journey a pleasant one. "Come in thy splendor, come in thy mighty power."
&nbsp&nbsp&nbsp&nbsp&nbsp The program titled Sacred Waters: Songs of Faith and Renewal is also the title a cycle of songs by Andrew Bleckner, who was present for this premier performance. The songs were set with piano and harp and were well played by Ms. Chapman and Mr. Woodward. Free Flowing is by the poet Carolyn McDade from "All Earth's Waters." The Ushavtem Mayim (Draw Water) is from a Hebrew folk song. "Draw water joyfully from the fountains of deliverance." Psalm 42: As a Hart Longs for Flowing Streams is adapted from Psalms for Praying by Nan C. Merrill. The text is passionate: "My soul thirsts for the Beloved, for the living Water ... O My Soul, open the door to Love, My Beloved." The last poem also by Carolyn Mc Dade, All Earth's Waters is a reverie while walking in a misty summer rain on how water carries energy from one human situation to another, a rose is fed by the blood of a slain child brought by free-flowing water.
&nbsp&nbsp&nbsp&nbsp&nbsp Ms. Youmans presents many contemporary songs for that is a stated goal of hers and she does it so very well. You may be enticed or not by new songs but it is always exciting to be given the opportunity to discover a new gem of an art song.
Printer-friendly format

La Belle Epoque, a collaborative recital at
Virginia Wesleyan College in the French style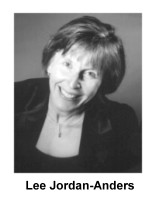 &nbsp&nbsp&nbsp&nbsp&nbsp On Saturday, October 4, 2003, Virginia Wesleyan College played host to a superb art song and piano program by soprano Emily Stauch and pianist Lee Jordan Anders. They captured the spirit of that age of artistic and cultural refinement in France in the first years of the twentieth century known as "La Belle Epoque."
&nbsp&nbsp&nbsp&nbsp&nbsp Opening the program with Gabriel Fauré's Notre Amour and Chanson d'Amour, Ms. Stauch immediately convinced this listener that she is a master of French art song style. These pieces often are done by big operatic voices as showpieces. Here they displayed the intimacy and conversational quality of an art song.
&nbsp&nbsp&nbsp&nbsp&nbsp Not only was Ms. Jordan Anders an excellent accompanist but she also played Maurice Ravel's (1875-1937) Valses Nobles et Sentimentales which in 1911 was originally written for solo piano. At first it seems to be 19th century oriented, with Strauss as the model for the waltzes. Ravel kept closely to the basic three/four pulse throughout. They remain very French in their harmonies which are pure Ravel, a man for the twentieth century, for whom dissonance is not just a spice but essential to his musical language. The orchestral version was made in 1912. Our pianist brought us every nuance with great clarity.
&nbsp&nbsp&nbsp&nbsp&nbsp Two songs are often recorded from Francis Poulenc's (1899-1963) cycle Banalités: Hôtel and Voyage à Paris. Our soloist offered us the special treat of the complete cycle. Chanson d'Orkenise is a whimsical text about the city gate and hearts that pass the sentries there, some broken, some madly in love. In Fagnes de Wallonie the singer has a sad heart. Resting on the moorlands he sings "tenderly she is married" but in the North where life is harsh and the winds howl. Sanglots (Sobs) a setting of a poem by Apollinaire is one of his most eloquent. Carol Kimball has written "the song proceeds serenely and without dragging to a stunningly intense climax..." followed by an equally dramatic echoing phrase. The ending lines of the song sustain the profoundly calm mood.
&nbsp&nbsp&nbsp&nbsp&nbsp After intermission we were treated to the delights of music by Eric Satie (1866-1925), beginning with the love song Je te veux, which ends with "We will exchange our two souls", expertly performed by Ms. Stauch.
&nbsp&nbsp&nbsp&nbsp&nbsp What followed was a remarkable piece of music and theater made possible by technology and Lee Jordan Anders. She shared with us this music by Satie she so enjoys, written for Sports and Divertissements (1925), a book of illustrations that typified the Belle Epoque. Each charming, cockeyed illustrated page was projected on the backdrop while Ms. Jordan Anders introduced each piece and played it on the piano while we read the English translation. It was a fun way to meet a new book and new music. The illustrations we saw were hand colored by Sharon Beachum, a professor of art at VWC. We'd love to attend a repeat performance!
&nbsp&nbsp&nbsp&nbsp&nbsp Francis Poulenc's (1899-1963) 150 mélodies form the last great group of songs added to the repertoire in the 20th century. His three-song cycle Metamorphoses and the poignant Les Chemins de l'Amour about a love remembered from time long past brought this wonderful program to a close.
&nbsp&nbsp&nbsp&nbsp&nbsp VWC has new padded chairs in Hofheimer Theater, thanks to Lee Jordan Anders lobbying and persistence. Reservations may become necessary now that we can listen in comfort!
New Book - A Great Christmas Gift
&nbsp&nbsp&nbsp&nbsp&nbsp The Carol Kimball quote above is from her book Song: A Guide to Style and Literature which could be used as a text for an art song course as well as a handy reference of art song composers, with a representative selection of works by each. Her prose is elegant and her overview of the entire field is the best I've seen. A must-have book for the art song lover. It is published by Pst... Inc., PO Box 3231, Redmond, Washington 98073. Special thanks to Tod Fitzpatrick who sent us a gift of this excellent volume.
Printer-friendly format


More Virginia Wesleyan
Back to Review Index


Back to Top

Home &nbspCalendar &nbspAnnouncements &nbspIssues &nbspReviews &nbspArticles &nbspContact Us